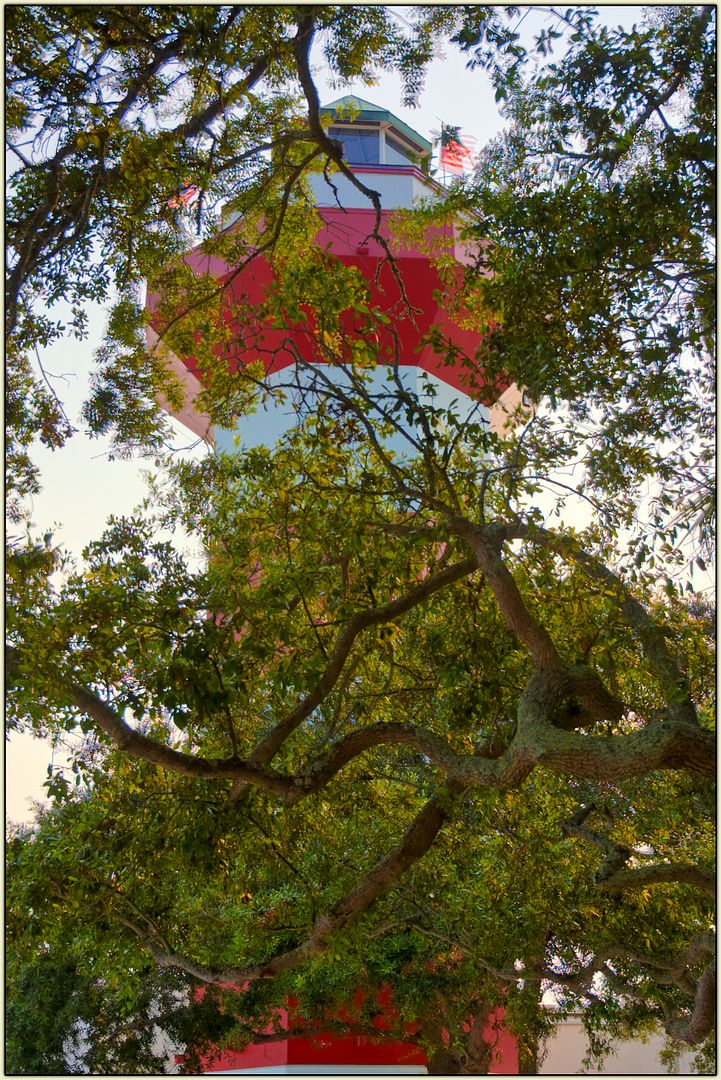 We're back from our Beach Week at Hilton Head, rested and refreshed.
What did we do? All kinds of fun Beach Resorty stuff. We drank summery cocktails. Went on long bike rides. Enjoyed the sun and surf. Scarfed tasty restaurant meals. Took a dinner cruise. Relaxed with a bracing rubdown followed by a soothing
schvitz
. Celebrated Independence Day by grilling some steaks, then watching the sun set over Calibogue Sound... and fireworks.
Hilton Head is very different from our more familiar Florida Gulf Coast vacation surroundings, and the vacation experience there has a correspondingly different vibe. The Head - especially the Sea Pines resort on the southern end of the island - is, compared to brash, noisy, crowded Destin, a lot more restrained.
Raffiné
, even. It's the Masters Tournament patrons at Augusta National versus Destin's ballgame crowd. Veronica versus Betty.
I love 'em both... for different reasons.
Destin gets the nod when it comes to the beach. You can't beat the crystalline white sands and the warm blue-green water of the Florida Gulf Coast... and I say this as someone who grew up with the great Atlantic Ocean beaches of the Eastern seaboard.
The Head has foliage. Lots and lots of trees and greenery. And, at Sea Pines, at least, architectural conformity. It's easy on the eyes: no billboards or ugly commercial sprawl.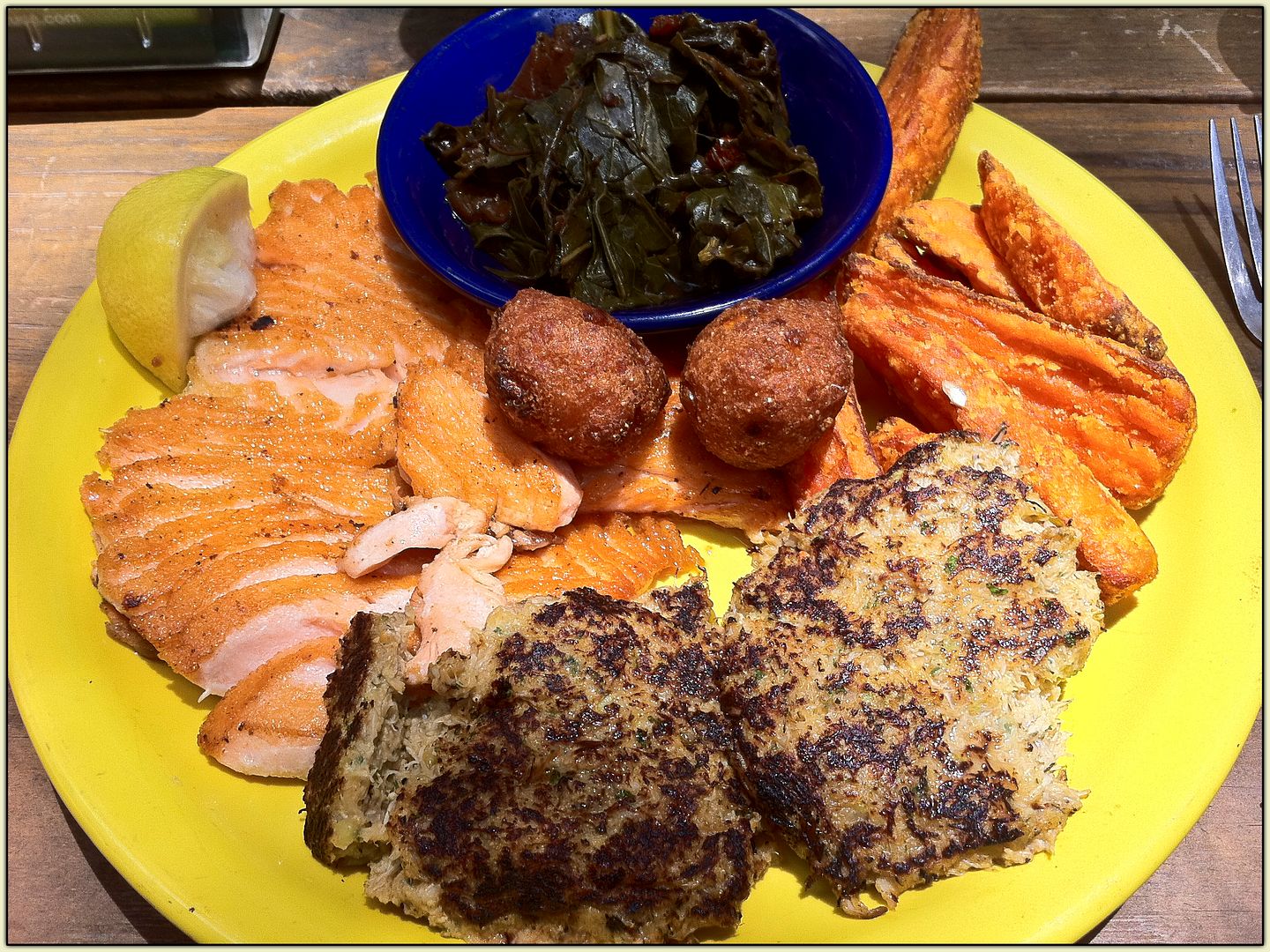 A platter of Low Country goodies.
Restaurants? It's a rough sort of tie. Both places have plenty of places to eat, ranging from rough-as-a-cob to fine dining. The Head's eateries are a bit pricier... but then again, there's an authentic local Low Country cuisine there. At Destin, shrimp in a basket is what passes for authentic. (Not that the Head lacks tourist traps. Count the Salty Dog Café T-shirts you see if you have any doubt.)
Golf is available in both places. I haven't played the pricey layouts on Hilton Head, but there are enough of 'em... and a few are world-class. Destin's courses are less expensive, on the average, but I'm usually too sweaty to enjoy playing in June or July.
The third hole of Sea Pines Country Club, as seen from our back yard.
If you want to ride a bicycle, though, the Head wins hands-down. The entire island is criss-crossed and honeycombed with bike trails, and there are plenty of riders using them. The trails are well laid-out and shady, with enough curves and variety to keep things interesting. And the whole place is flat as the proverbial board, so gear-shiftage is mostly superfluous.
View from one of the many bike trails in Sea Pines. (Pay no attention to the alligator in that pond!)
A beach vacation is going to be good no matter where you take it - it's always a welcome break from routine - and we've enjoyed many happy years of Destin Holidays. But based on our week in Hilton Head, we'll be back.
The sun sets over Daufuskie Island just west of the Head.
Meanwhile, I am enjoying a brief interlude between trips... because I sally forth at the Butt Crack of Dawn for my next adventure, this time in Southern California!