Leave it to the Ozzies to create a new kind of viral Internet foolishness. Planking!
Planking is the practice - some might call it an
art
- of lying with wooden rigidity in a prone position in random odd places, then posting photographs of same on the Internet. A representative sampling may be found
here
. (Some of these have
gotta
be Photoshopped... seriously!)
As befits anything with even a peripheral connection to the Internet, the planking phenomenon has spread well beyond the borders of Australia. Hell, even
bloggers I know
are
doing it
. Good Gawd!
And thus, it was only a matter of time before Yours Truly got involved... for there is no Dopey Activity I'm completely unwilling to consider.
Presented for your consideration, two
Planks à la mode d'Elisson
, shot at Huntington Beach last week. The first one is pretty straightforward:
The second one, however, is a bit more tricky...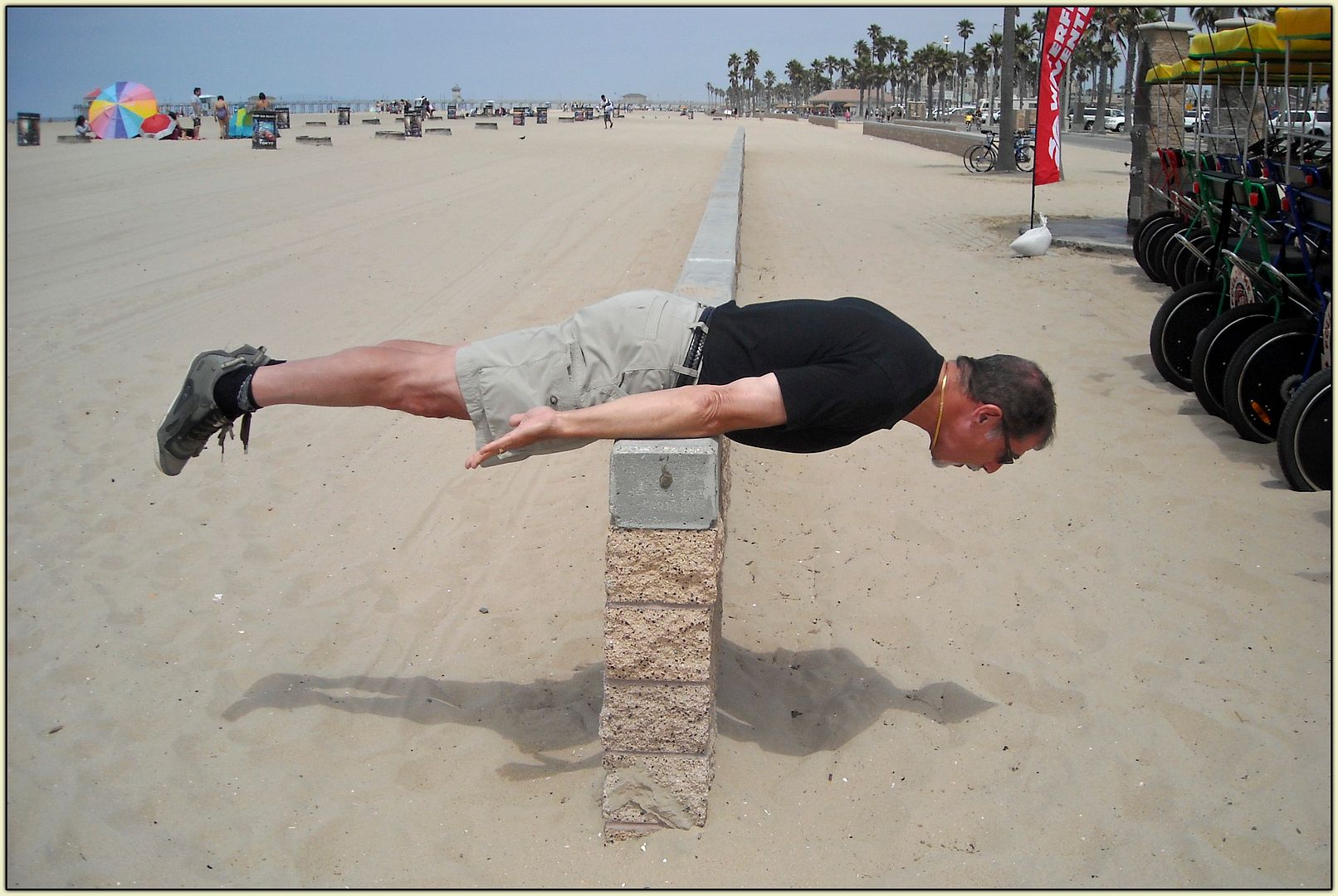 Stupid? Of course it is... and careless planking has thus far resulted in at least
one death
, that of a man who attempted planking on the balcony of a high-rise. It just goes to show the lengths to which some people will go for their
narrischkeit
art. Or perhaps just how fucking stupid some people can be. Remember: plank with your head, not over it!
Have
you
planked today?