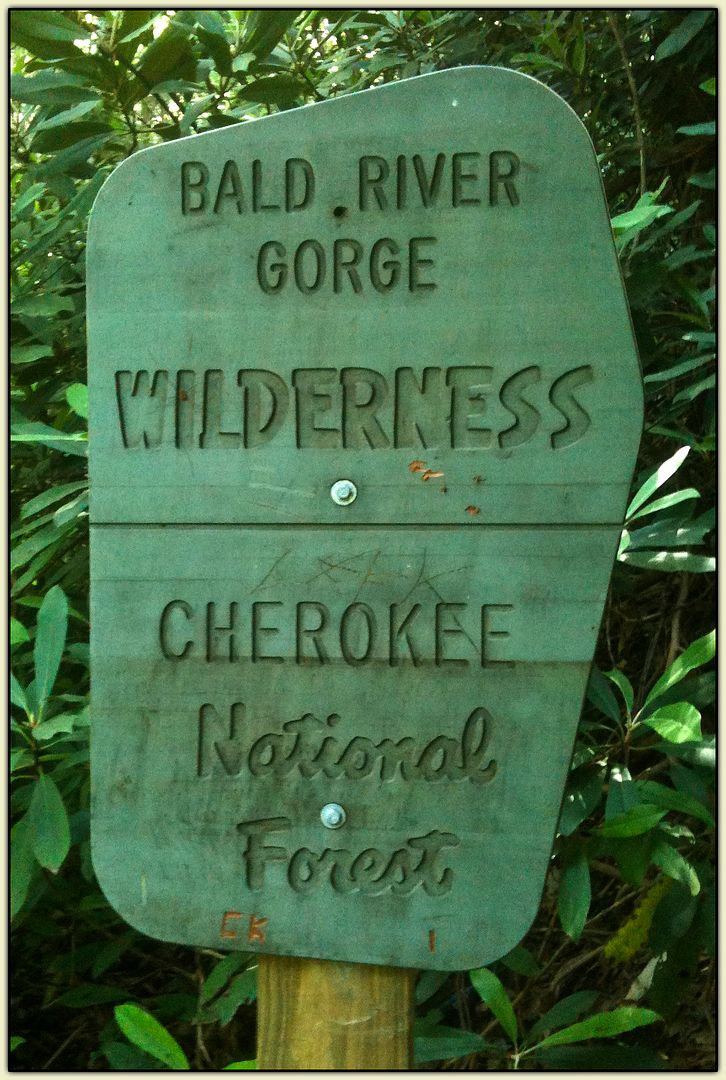 One of the small pleasures of our visits to eastern Tennessee is the opportunity to see some world-class scenery. And when She Who Must Be Obeyed and I visited
Eric
a couple of weeks ago, we were not disappointed.
Scenery, of course, was not our reason for making the trip. Princess Fiona's dad was winding up a two-week visit from Scotland and this was our chance to meet him. And I don't need too much of an excuse to gorge on perfectly grilled steak, Tennessee 'Taters, and fine single malt Scotch.
But we had time to drive around to the other side of Starr Mountain - site of
several legendary
camping trips
- and wander along the Tellico River as far as Bald River Falls. And the weather was perfect: warm with blue skies. We piled into Blanche (Eric's Audi convertible) and headed east.
Here da pictures: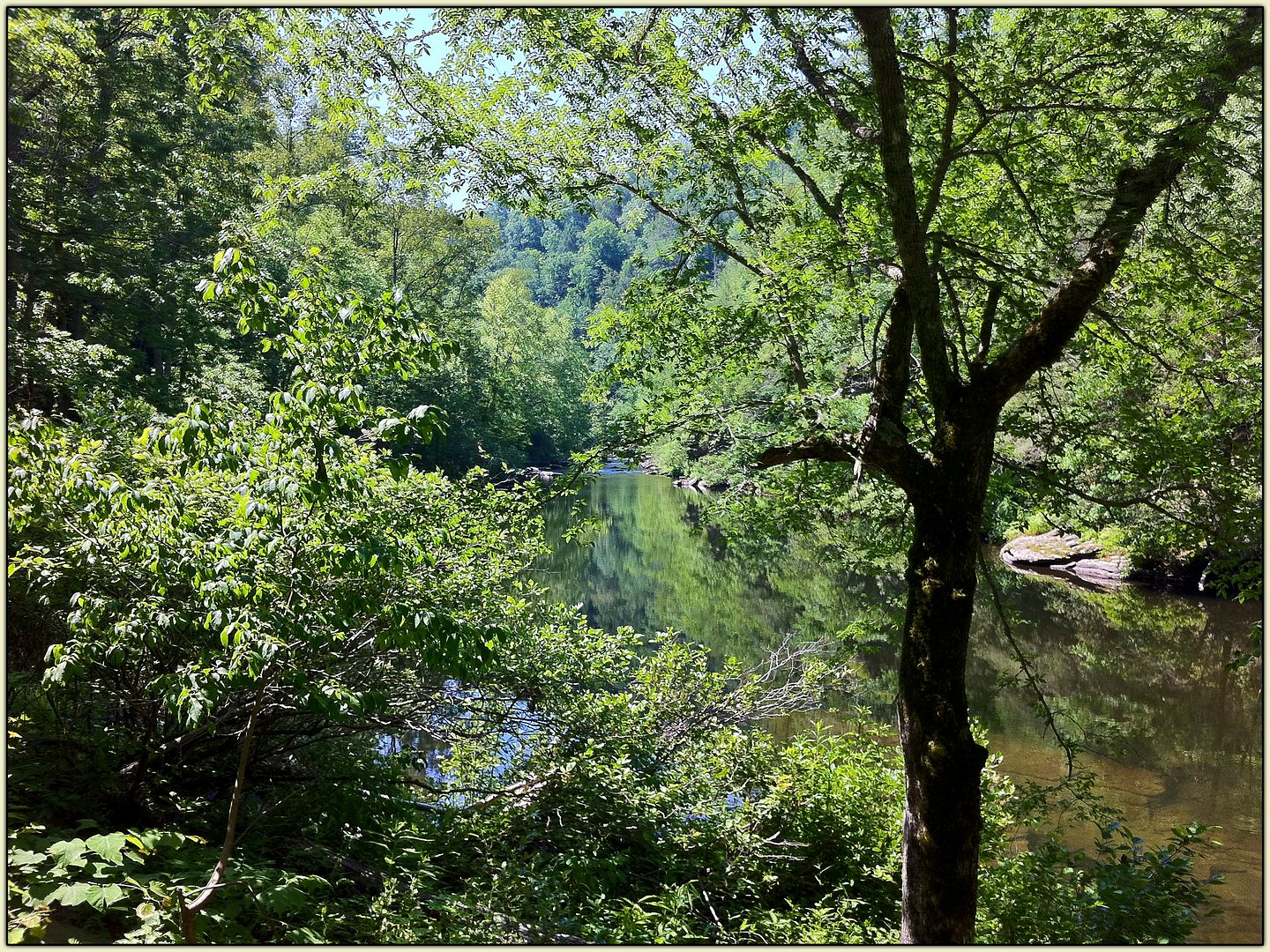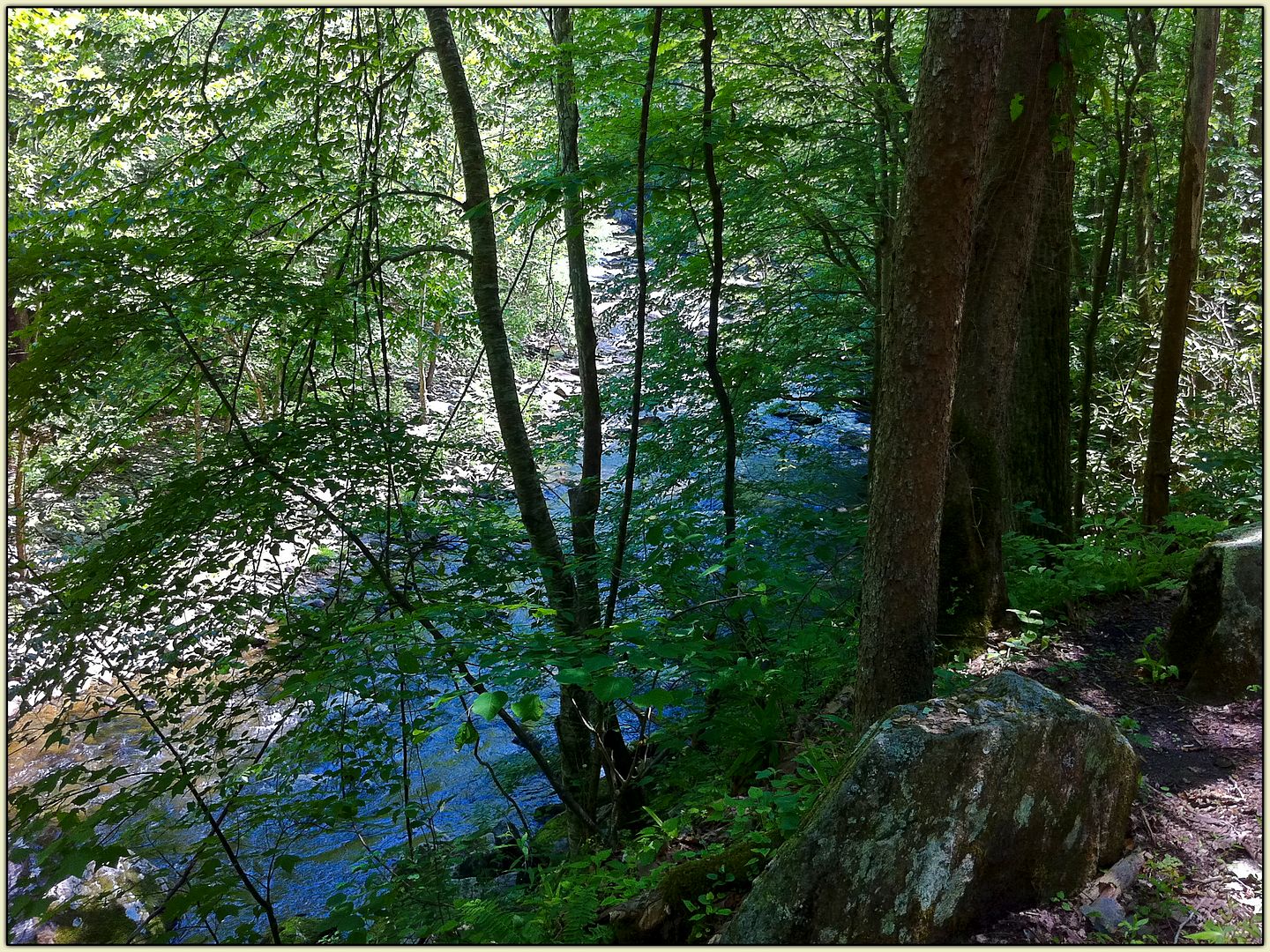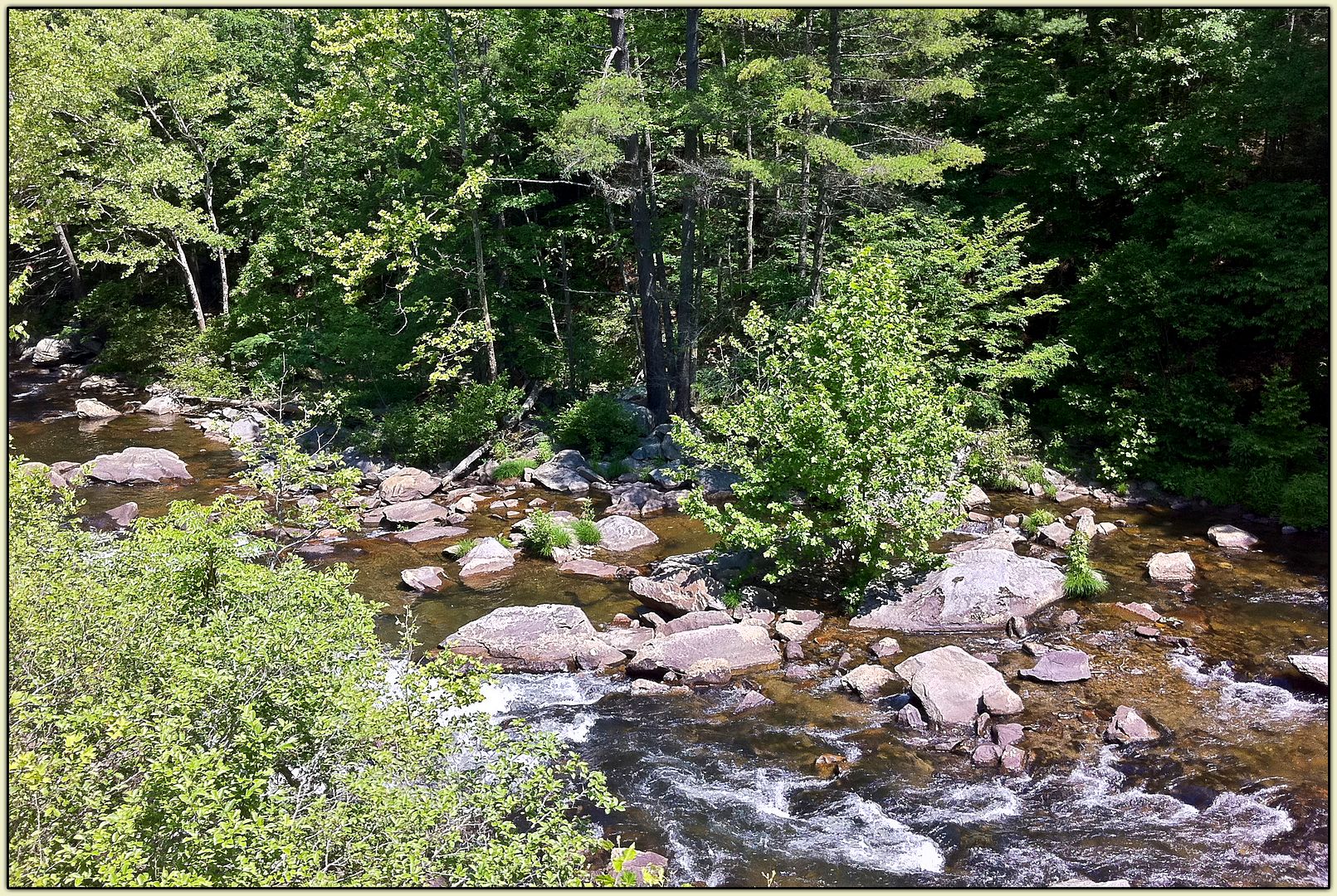 Three views of the Tellico River.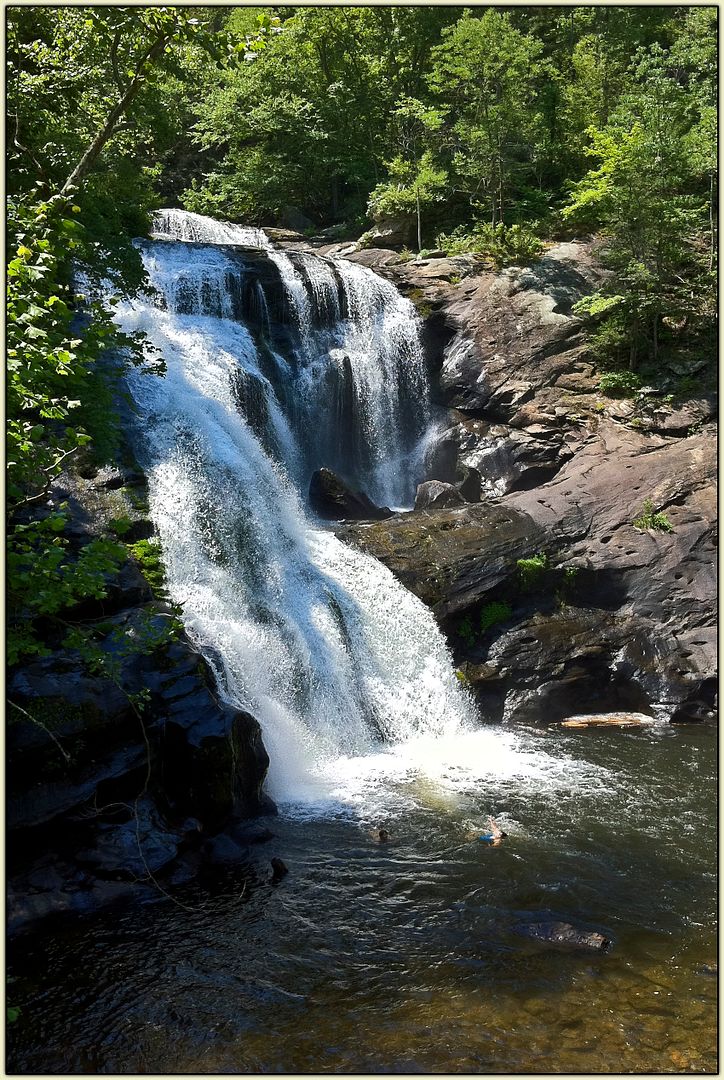 The Bald River Gorge and falls. Yes, those are people swimming there. They are out of their fucking minds.
We were not tempted to take a dip in the swirling, pounding waters at the Bald River Gorge, especially after we watched a copperhead float lazily by above the falls. But we did have time to stop for a pleasant lunch at Kat's Deli by the riverside, just east of Tellico Plains. Delightful.
Had we ventured farther towards the east, we would eventually have come upon the fabled
Tail of the Dragon
, a stretch of US Highway 129 that runs through Deals Gap astraddle the Tennessee-North Carolina border. That road, owing to its curvaceous nature (318 curves in only eleven miles), is especially popular with thrill-seeking motorcyclists. Every year, a few of them enjoy the Dragon so much, they stay there forever... in small bits and pieces. Time constraints precluded our visiting the Dragon this time, but we'll be back. Maybe for a winter camping trip, when a little ice on the roads will add a degree of heart-stopping excitement.