Here he is,
Your Komodo dragon...
- Bert Parks, in
The Freshman
(1990)
This evening's Sommelier Guild dinner will be at the
Thorn Tree Restaurant
in Norcross. According to Denny, the
Grouchy Old Cripple
and Guild Secretary, the restaurant is named for the semi-legendary Thorn Tree Café in Nairobi, Kenya. The décor, I am given to understand, features plenty of defunct animals, something our friend
Keesie
would no doubt appreciate.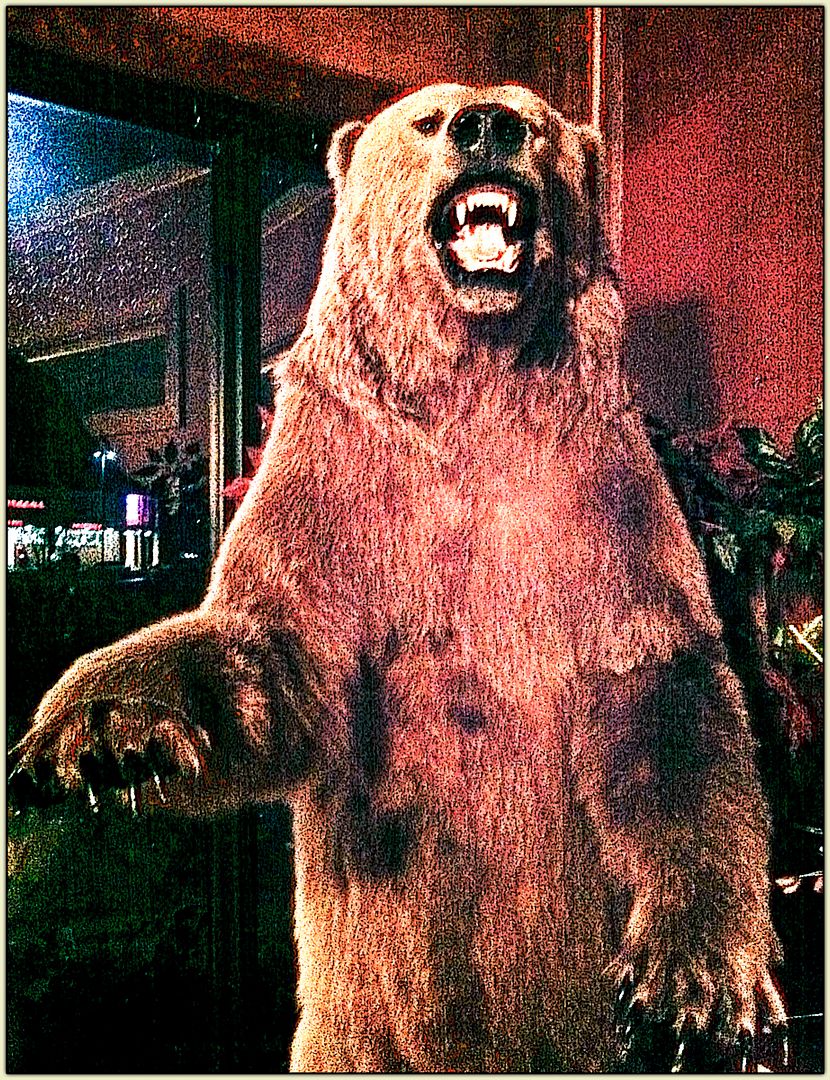 Lions and tigers and bears, oh my! (Well, lions and bears, anyway.) This little fellow stands guard over the North American Game Room while guests enjoy their dinners.
The wines will all be 2007 California cabernet sauvignons from the Napa valley. As for the food, I do not expect to see Komodo dragon on the menu. What
do
I expect? This:
Speaker's Wine:
2007 Roots Run Deep - Educated Guess**
First Flight
Sterling Vineyards
Franciscan
Markham***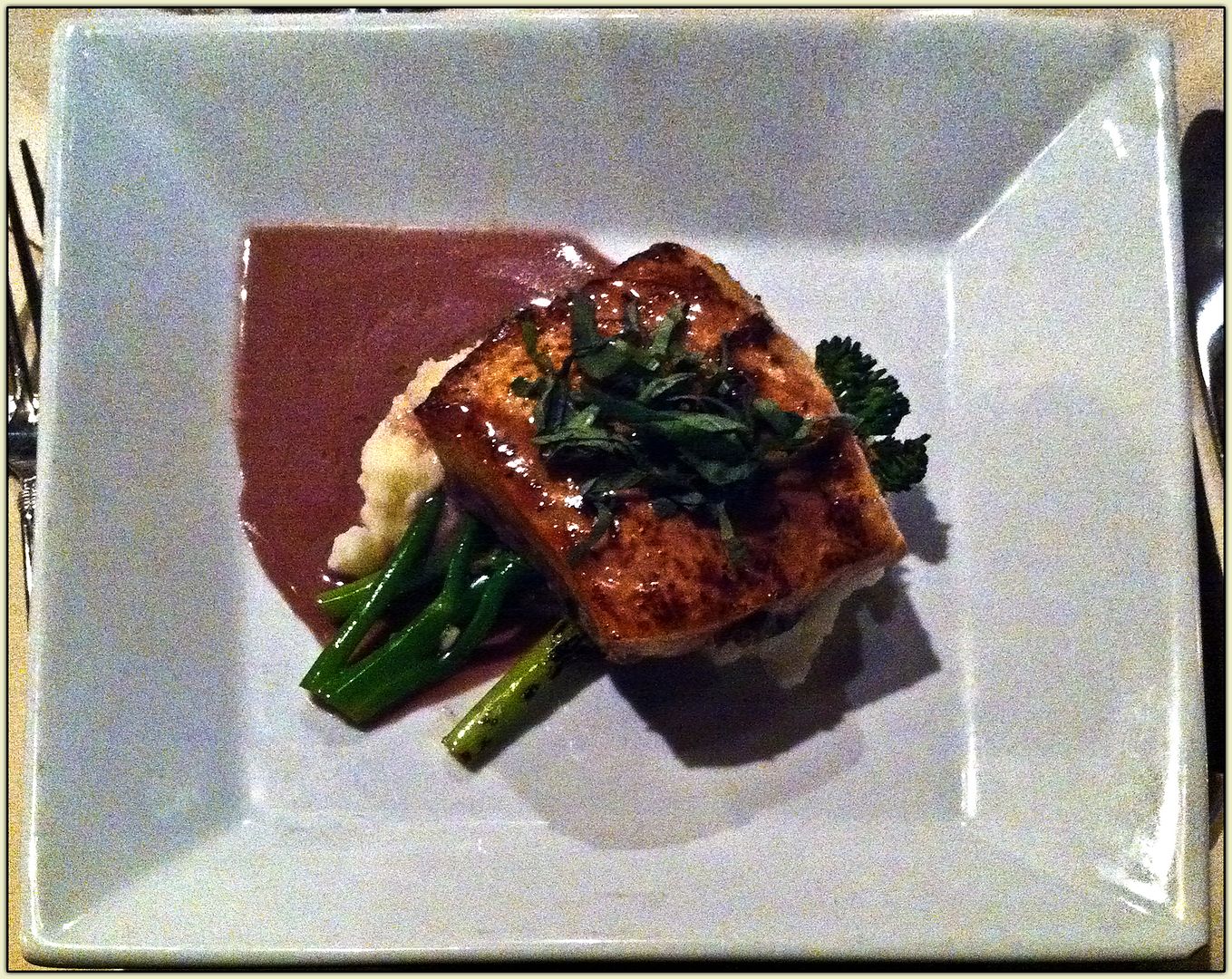 Pan seared Atlantic salmon. Serious yum.
Pan Seared Atlantic Salmon
Grilled Broccolini, Whipped Idaho Potatoes, Beurre Rouge, Micro Basil
Second Flight
Hess "Allomi"
Mount Veeder*
Antica (Antinori California)**
Smoke Braised Pork Shank
Parmesan Chive Risotto, Natural Jus, Orange Gremolata
Third Flight:
Faust (by Quintessa)
Shafer One Point Five**
Stanton Cellars**
Grilled Eye of Rib
Thyme and Caramelized Onion Hash Browns, Port Demi Glâce
Dessert
Amarula Cream Liqueur (Product of South Africa)
Cabrales Cheese Soufflé
If I said I didn't like the food here, I'd be "Lion."
Alas, no Filet of Lion's Arse here. (The owner is cheeky, but not
that
cheeky.)
I'm expecting Houston Steve to join us this evening, so the political repartée should be particularly tasty as well.
Update:
The food was uniformly excellent, with the possible exception of dessert. My favorite wines are indicated by asterisks, as usual... and just for shits 'n' grins, I added a few photos.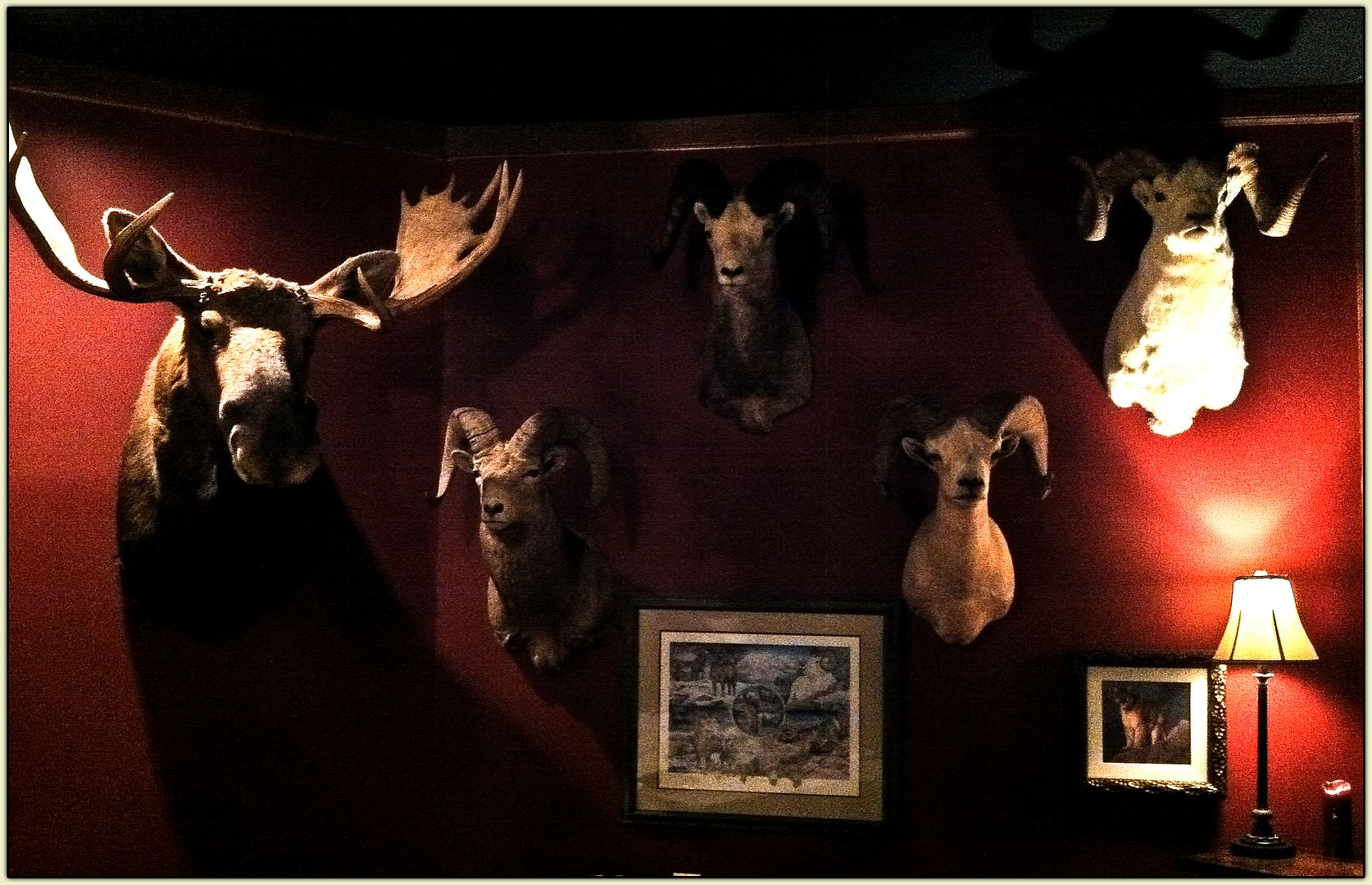 Choose your caption: (1) Moose, no squirrel. (2) Me so horny.