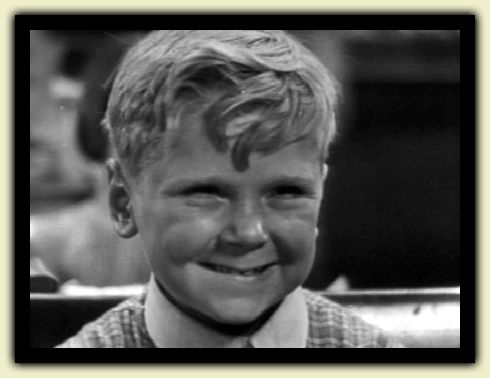 "Gee, you're pretty, Miss Crabtree. You're even prettier than Miss McGillicuddy." Jackie Cooper in School's Out (1930), one of the classic Hal Roach "Our Gang" shorts. Cooper passed away May 3, 2011 at the age of 88.
One by one, little bits of my childhood are fading away.
Family friends - the people who provided a backdrop for my childhood - grow older and pass on. And others, the ones not personally known to me but who formed the cultural matrix that shaped my early life, are drifting off into the Undiscovered Country.
What got me thinking about this was the
recent death
of Jackie Cooper. Jackie was a bit of a rarity in Hollywood, a child actor who somehow managed to (mostly) avoid the pitfalls of drugs and alcohol that too often swallow kid actors up after their star has faded.
Jackie began his career in 1929 and quickly found a niche as one of the kids in the Hal Roach Studios "Our Gang" shorts. After appearing in fourteen of Roach's films, he got his big break when he was cast as the title character in
Skippy
, a 1931 role for which he was nominated for an Academy Award - at ripe old age of nine, the youngest Best Actor nominee unto this very day. Jackie made one more "Our Gang" appearance, but he was now moving into deeper waters, acting alongside the likes of Wallace Beery (
The Champ
,
Treasure Island
) and Lionel Barrymore (
Treasure Island
). He eventually moved into television roles, managing to maintain a reasonable semblance of a career throughout his adult life... and those of us who remember him in his younger days got a boot out of seeing him play editor Perry White in the four Christopher Reeve "Superman" movies.
I never saw
Skippy
, the movie that catapulted Cooper to major (early) stardom, but that's OK. I'll always love him for his "Our Gang" comedies, among the finest in the canon.
The "Our Gang" series - particularly the earlier ones that featured Jackie and his contemporaries - Allen "Farina" Hoskins, Norman "Chubby" Chaney, Mary Ann Jackson, Matthew "Stymie" Beard, Bobby "Wheezer" Hutchins,
et alia
- were already Ancient History when I was growing up. These movies were made in the early 1930's, but managed to find a happy niche as afternoon television fodder, a standard ingredient of many popular kid's shows. And they served as a window into a vanished world.
It was a world in which adults were peripheral characters - and, for the most part, either buffoons or authority figures. It was a world of simple pleasures, when kids built their own toy cars out of scraps and agonized over a day in school. It was the world of the Depression. And those kids, with their natural ability to act (and excellent scripts and direction), made it all real.
I have no idea whether anyone under the age of twelve even knows these films exist anymore, or if they would give a shit about them if they did know. These were comedies made for a simpler time, before precocious sexual knowledge and that cocked-eyebrow "'tude" became legitimate acting directions. I still find them completely charming... but then again, I'm an Old Goat.
So Jackie Cooper is gone, one of the last holdouts from those "Our Gang" days. I will miss him, but even more, I'll miss the days when kids would laugh at Wheezer getting smeared with limburger cheese, or Jackie and his friends pulling pranks in Miss Crabtree's classroom. Thank Gawd for video, where these films live on.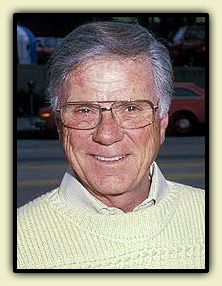 Jackie Cooper, 1922-2011. Requiescat in pace.
Godspeed, Mr. Cooper.
Ave atque vale!