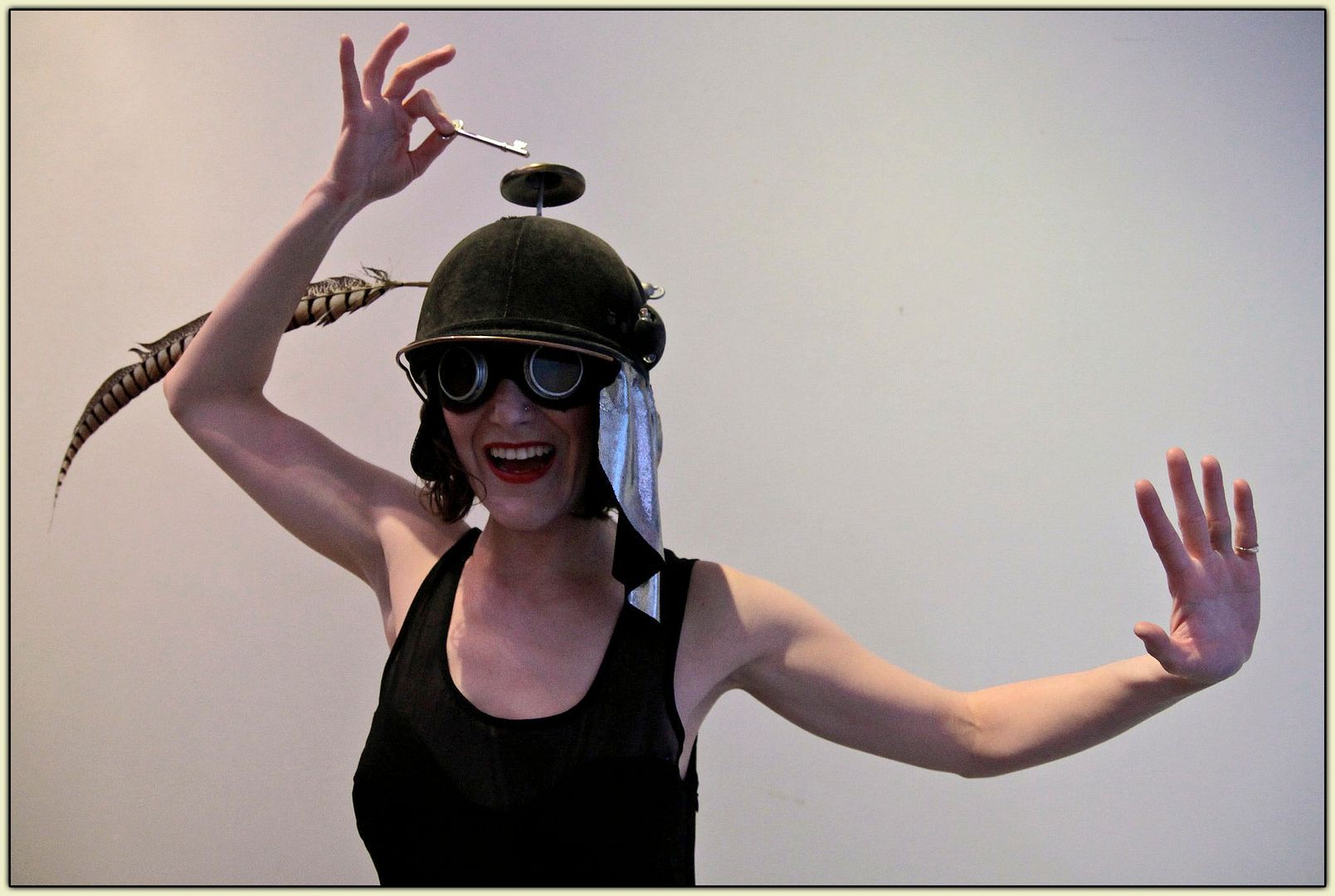 Elder Daughter being her usual entertaining self at Sensorium in Washington, DC. That's not a colander on her head, BTW, but it might as well be.
Today marks the completion of Elder Daughter's 32nd trip around the sun.
Alas, she is 650 miles away, and so we cannot be together on her birthday. But that is of little consequence, as we just spent the last three days together in Washington for a combination entertainment / Mother's Day / birthday celebration that involved plenty of good times. And my brother - the
other
Elisson - was able to join us for some of the festivities.
E.D. had been performing in a
show
since mid-April and we were able to catch the penultimate performance Saturday night. "Show" is not really adequately descriptive: it was more of a steampunk dinner party, twelve courses punctuated by various vignettes and performance art. It was fun, fascinating, and tasty - worthy of its own separate post. That by itself would have been enough to draw us to the Nation's Capital, but the calendrical confluence of Mother's Day and E.D.'s birthday made it irresistible.
Birthdays are ever so much more enjoyable when they are celebrated with spirituous liquors. It's one of the advantages of having grown-up children... and it's even more fun when they introduce you to things you've never tried before.
Toki Monster
, anyone?
What can I say about Elder Daughter that I have not already said
at
one
time
or
another
? She is everything a daddy could want in a child: intelligent, industrious, independent-minded, with an amazing ability to understand people's motivations and emotions. An old soul in a young body.
This is a time in her life when new opportunities beckon, when adventure and excitement call. There will be many changes, and it is my prayer that they all bring her to places of greater and greater joy. Knowing her as I do (after all, I did contribute 50
per centum
of her DNA), it is a prayer uttered with no small degree of confidence.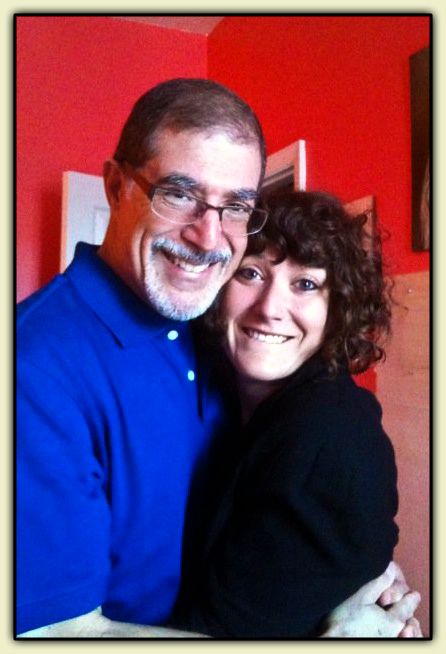 Can you tell we're closely related? Elder Daughter and her daddy.
Happy birthday, Elder Daughter! May this year bring you health, life, and prosperity, without limit to any good thing.