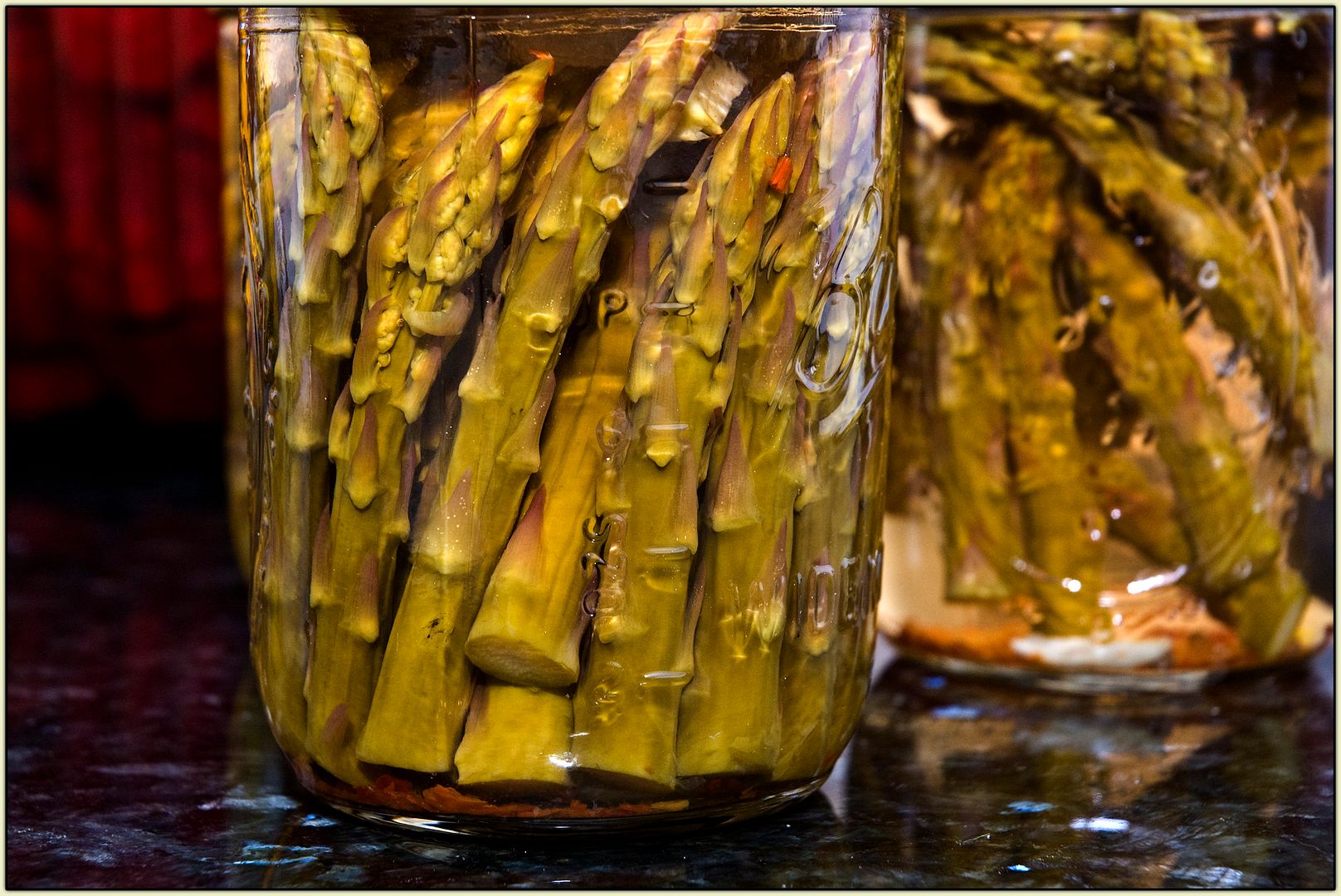 Crystal jars of pickled asparagus. They'll be ready to eat in about four weeks.
At least, I do now.
Until today, I never did.
But today I took my first foray into Old-School Food Preservation by putting up (now,
there's
a locution for you!) a few pints of pickled asparagus.
Consider this to be a first shot in what may turn out to be an extended campaign. There are all sorts of tasty things I want to try canning. Marinated roasted peppers. Prunes in Armagnac.
Meanwhile, I'm on a sort of food-preservation binge. I've got a couple of chunks of gravlax in the outside fridge, all salted down and doused with a healthy tot of
akvavit
. There are a couple of pints of salt-preserved Meyer lemons fermenting merrily away on the counter - they'll be ready to use in a couple of weeks - and a monster vat of red beets slowly converting themselves into dark, tangy
rossl
. This year, we'll have the most
kick-ass borscht
ever to serve at the Passover
seder
.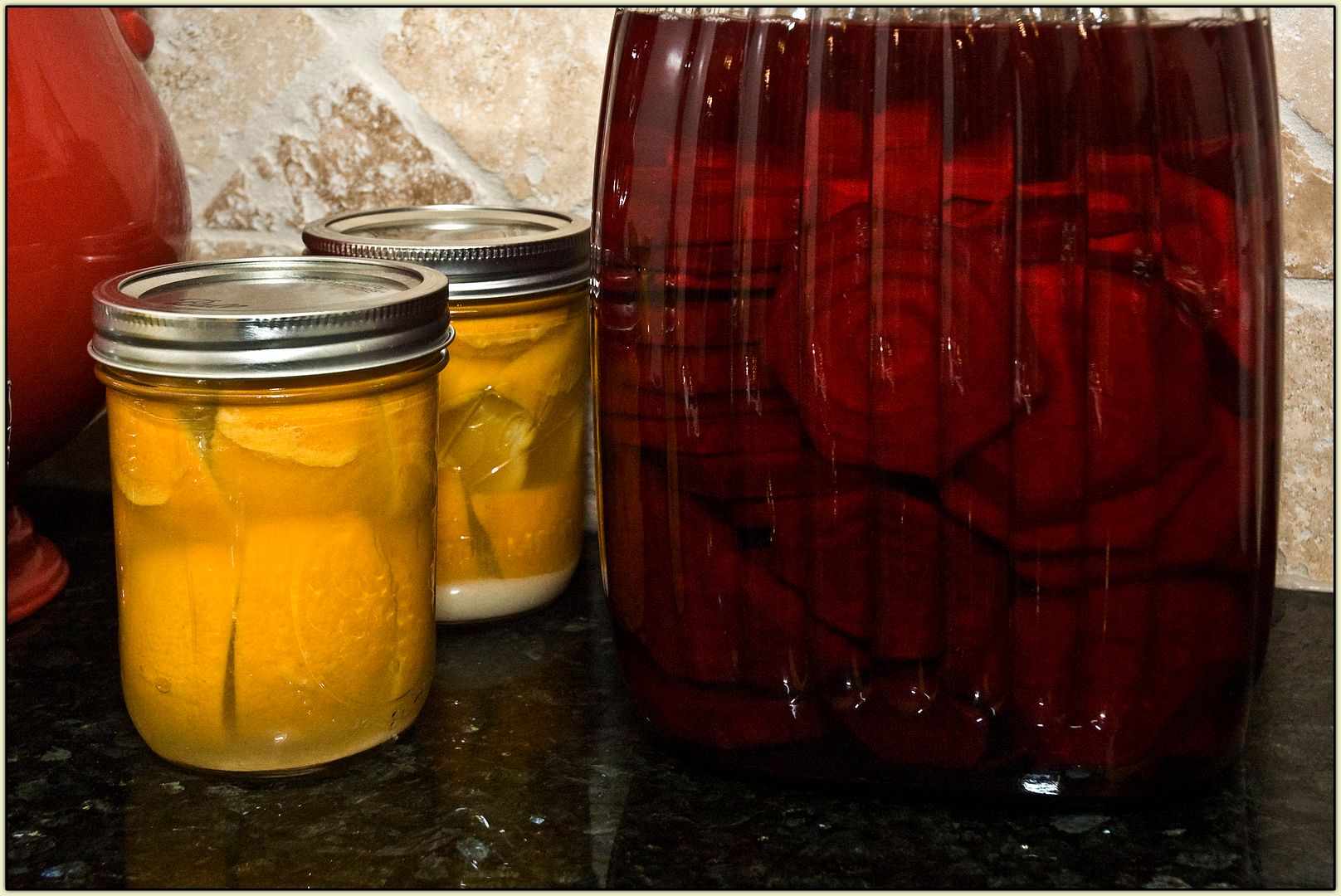 Preserved Meyer lemons sit a-fermenting next to a vat of red rossl beets.
Too bad the Missus loathes beets. "They taste like dirt!" she invariably says. I prefer to think that they carry the flavor of the minerals from the rich farmland where they grew. Their
terroir
, the
winos
Sommelier Guild boys would say.
Update:
Marinated roasted red and yellow peppers are done. And the gravlax kicks ass, too. Yowza!