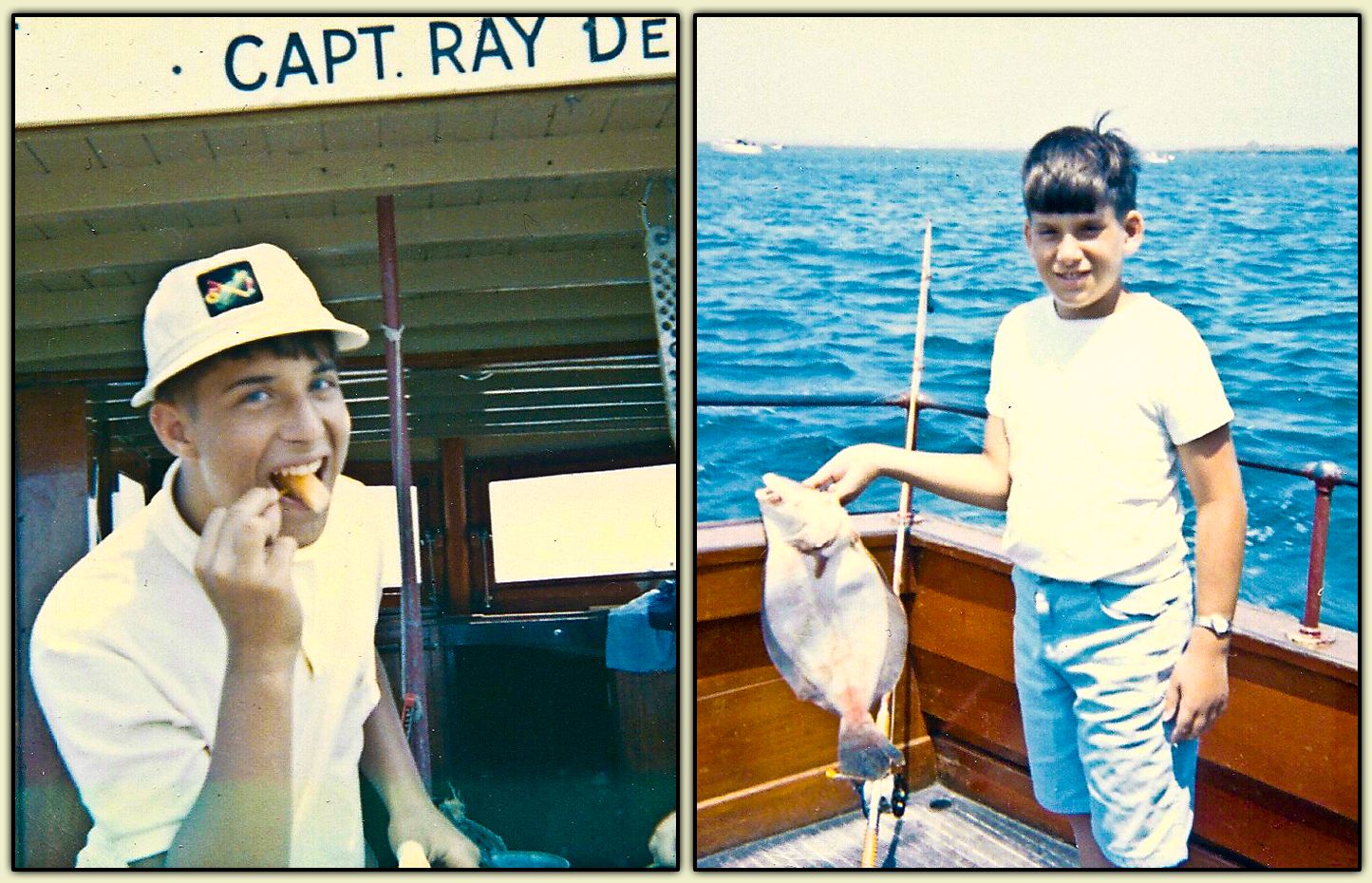 Young Elisson (L) and the even younger Other Elisson (R), 45 years ago. [Click to embiggen.]
My Aunt Zelda stumbled upon these ancient snapshots a couple of months ago... souvenirs of a flounder-fishing expedition in the Great South Bay in the summer of 1966. She dutifully shoved them in an envelope and sent them off to me, no doubt because she couldn't stand to be in the same house with them. Can't say I blame her.
I have no idea what it is I am eating in that picture. I do know, however, that The Other Elisson is holding a fresh-caught flounder. Not a pretty fish by any means, what with both of its eyes being on the same side of its head... but tasty enough. It was a Friday school lunch staple back in our Snot-Nose Days.