Today is EATAPETA (Eat A Tasty Animal for PETA) Day, when we carnivores make a special effort to consume animal-based protein - the better to stick it in the eye of PETA.
Why? There are
plenty
of
reasons
, all well-documented in the
Elissonian
Archives
.
Now: What shall I have?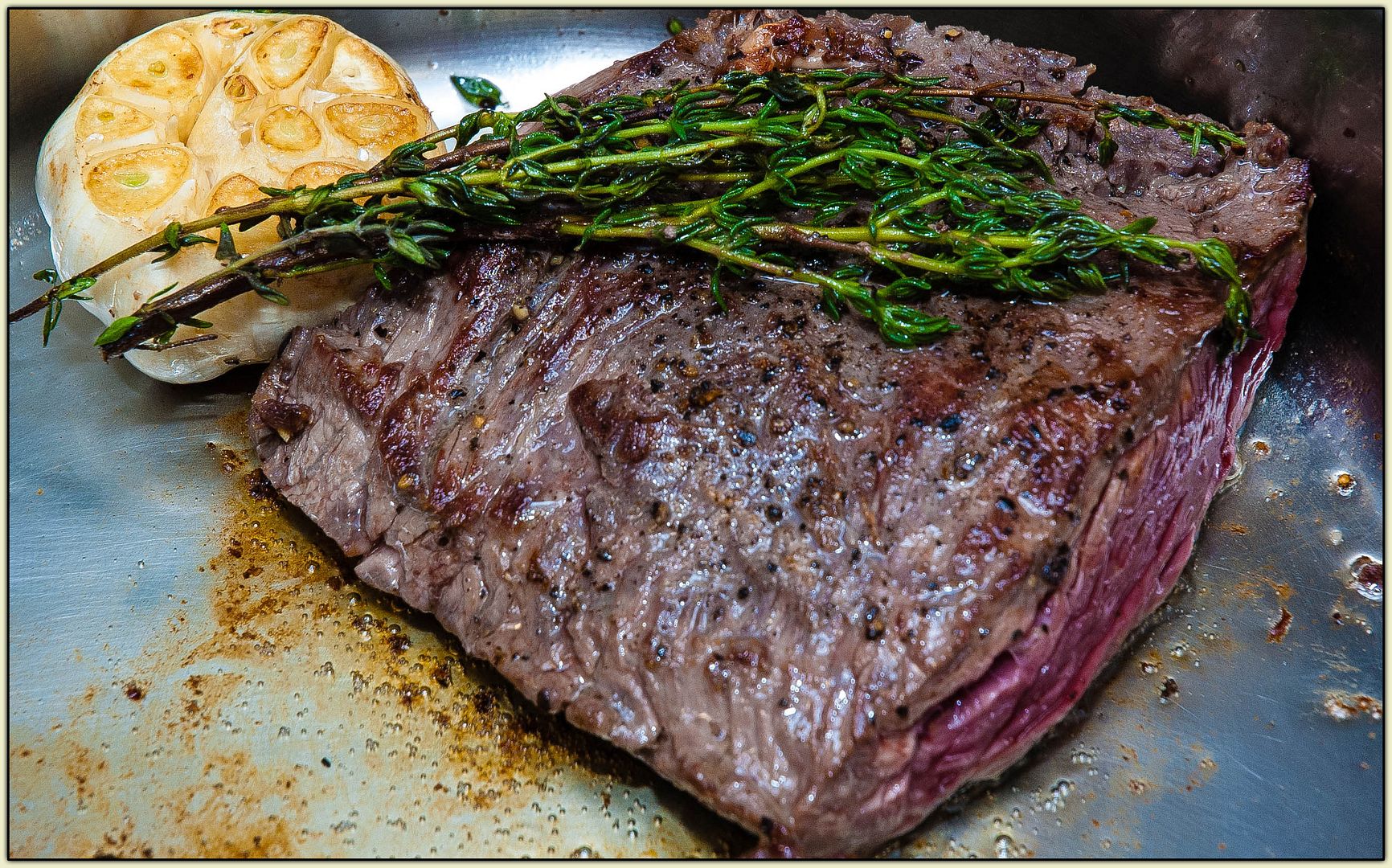 Skirt steak with garlic and thyme.
Scored sea kitten flounder with apricot sauce.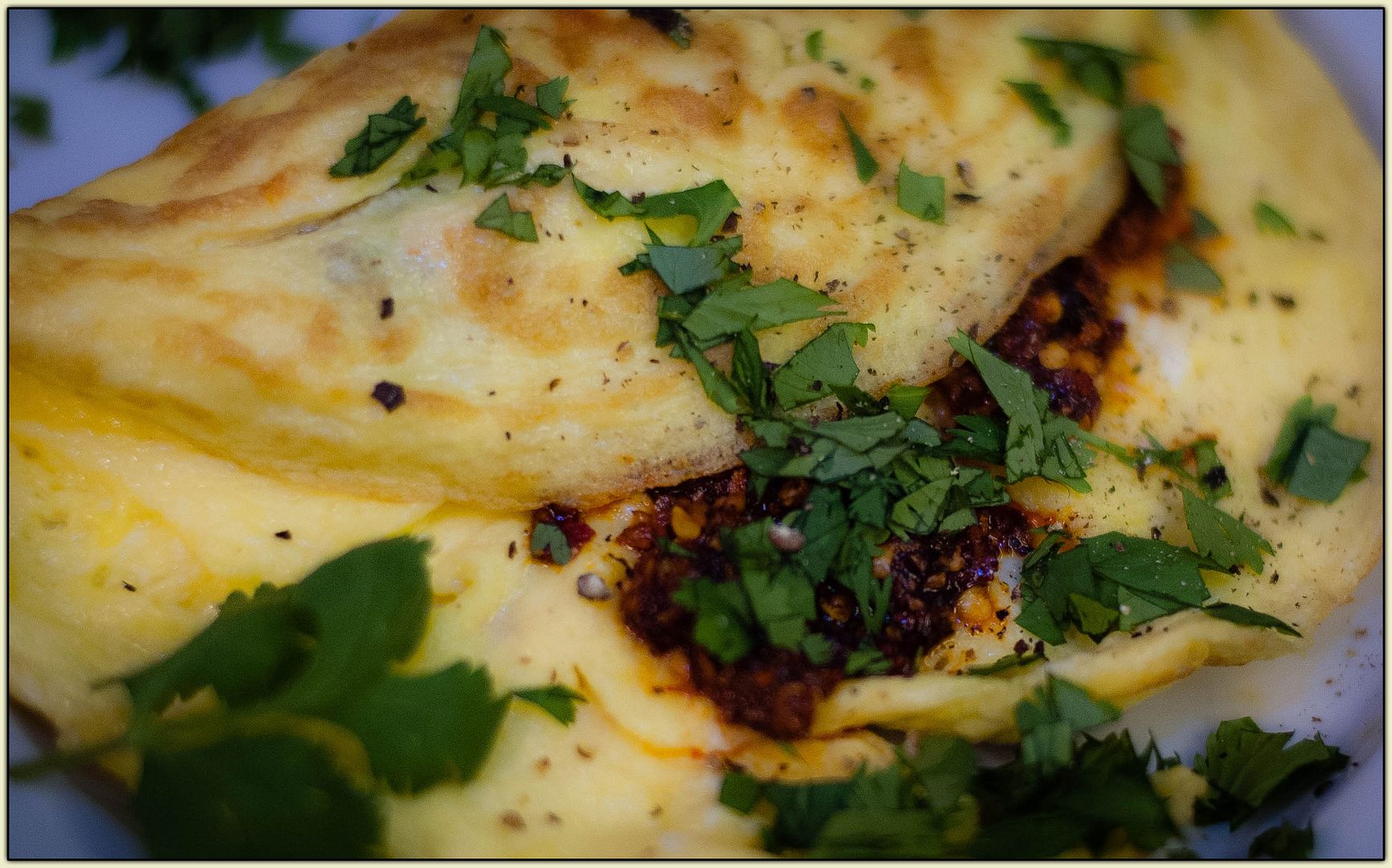 Eggs - nascent chickens! - with sambal udang bercili and Sichuan hot oil.
Homemade duck breast pastrami.
Betcha can't eat just one!