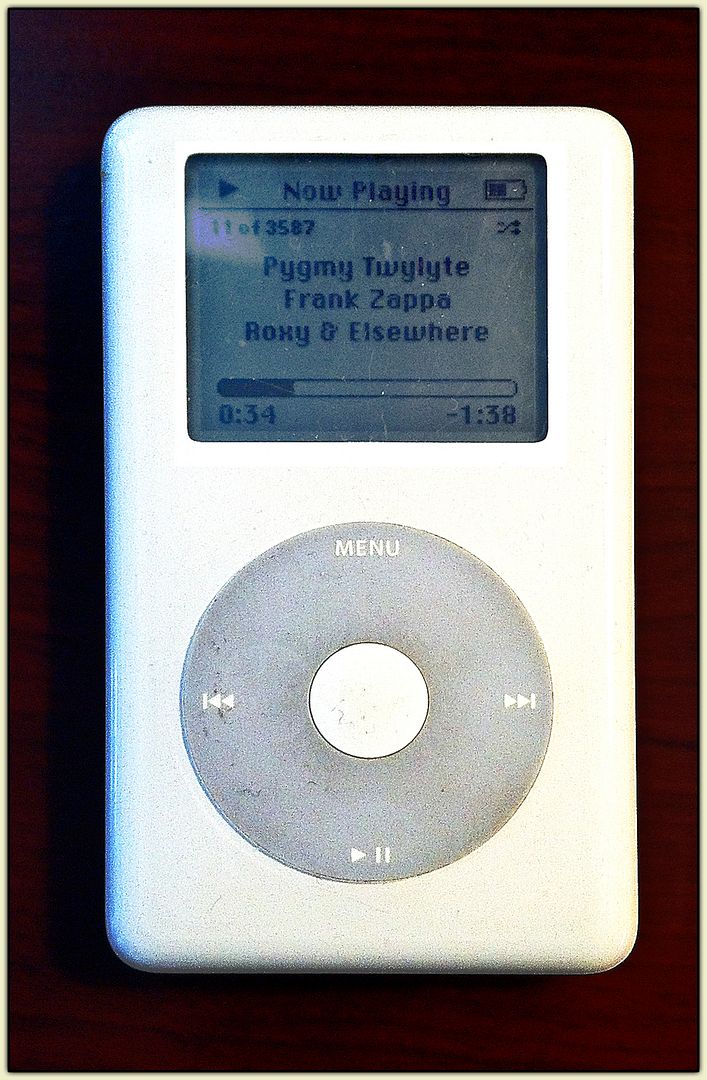 The old-school iPod d'Elisson. Amusing, innit, to use the term "old-school" when referring to a piece of 21st century technology?
Good Gawd - is it June already? Why, so it is. Five twelfths of the year Twenty-Twelve have found their way down the Great Celestial Toidy-Tube... and we're
still here
.
We can celebrate by drinking ourselves silly, but why not play a few pleasant tunes while we do so? Let's see what the iPod d'Elisson is spewing forth today...
Stairway to Heaven - Dave Matthews Band


Dying Sun - Moonraker


Mountains o' Mourne - Don McLean


Shrimp (Dubplate) - Mr. Scruff


Eve - Boukman Eksperyans


It Ain't You - Squirrel Nut Zippers


Stereotype - The Specials


Changes - David Bowie


Advance Romance - Frank Zappa


So What - Miles Davis
It's Friday. What are
you
listening to?