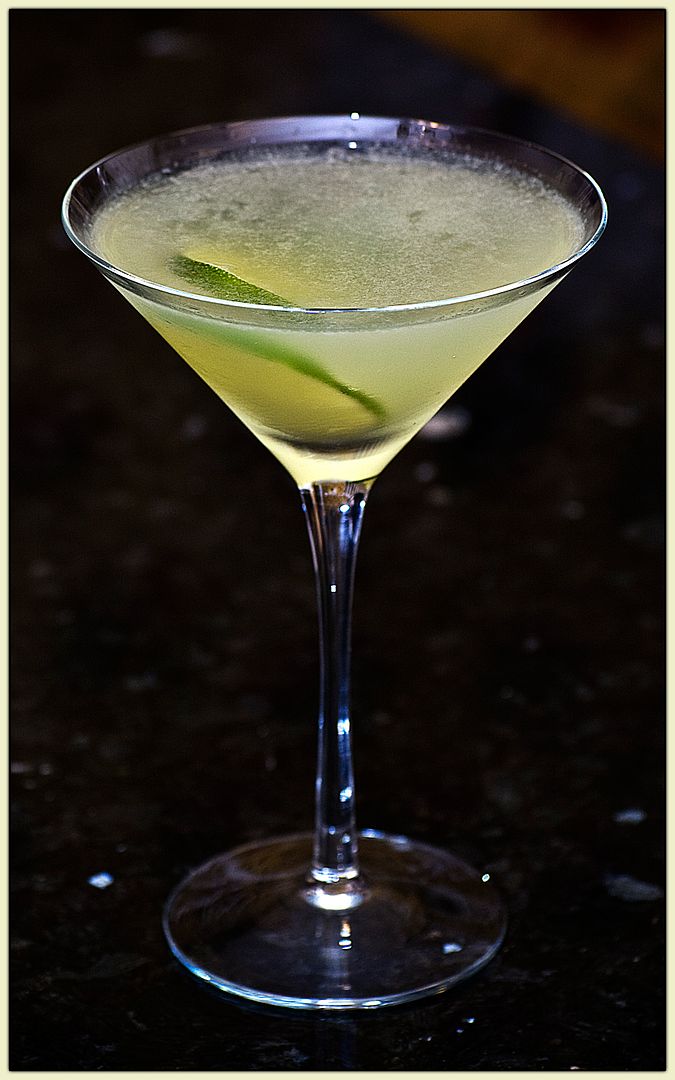 The Last Word - one serious Adult Beverage.
Today's cocktail is The Last Word, courtesy of
Speakeasy: The Employees Only Guide to Classic Cocktails Reimagined
, by Jason Kosmas and Dushan Zaric. (If you are an aficionado of the mixed Adult Beverage, this book is an indispensable guide to all sorts of tony tipples.)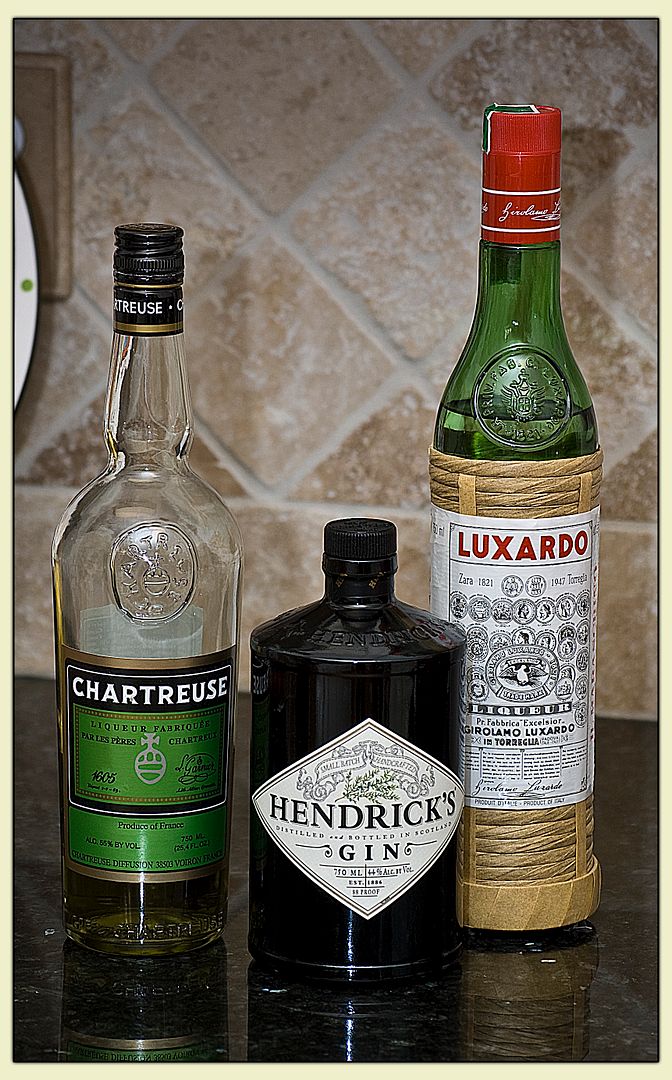 It's easy enough to make. In a cocktail shaker, combine one ounce each of gin (I used Hendrick's), Luxardo maraschino liqueur, green Chartreuse, and freshly squeezed lime juice, add ice and shake vigorously. Strain into a cocktail glass and garnish with a lime wheel. Presto: The Last Word.
It is powerful, this Word. Powerful and complicated. Drink at your own risk. I had one late Saturday evening -
one!
- and spent the entire night wrestling with bizarre, almost hallucinogenic dreams. A second round could very well send you completely over the edge.
Of course, that might be just the thing you're looking for.