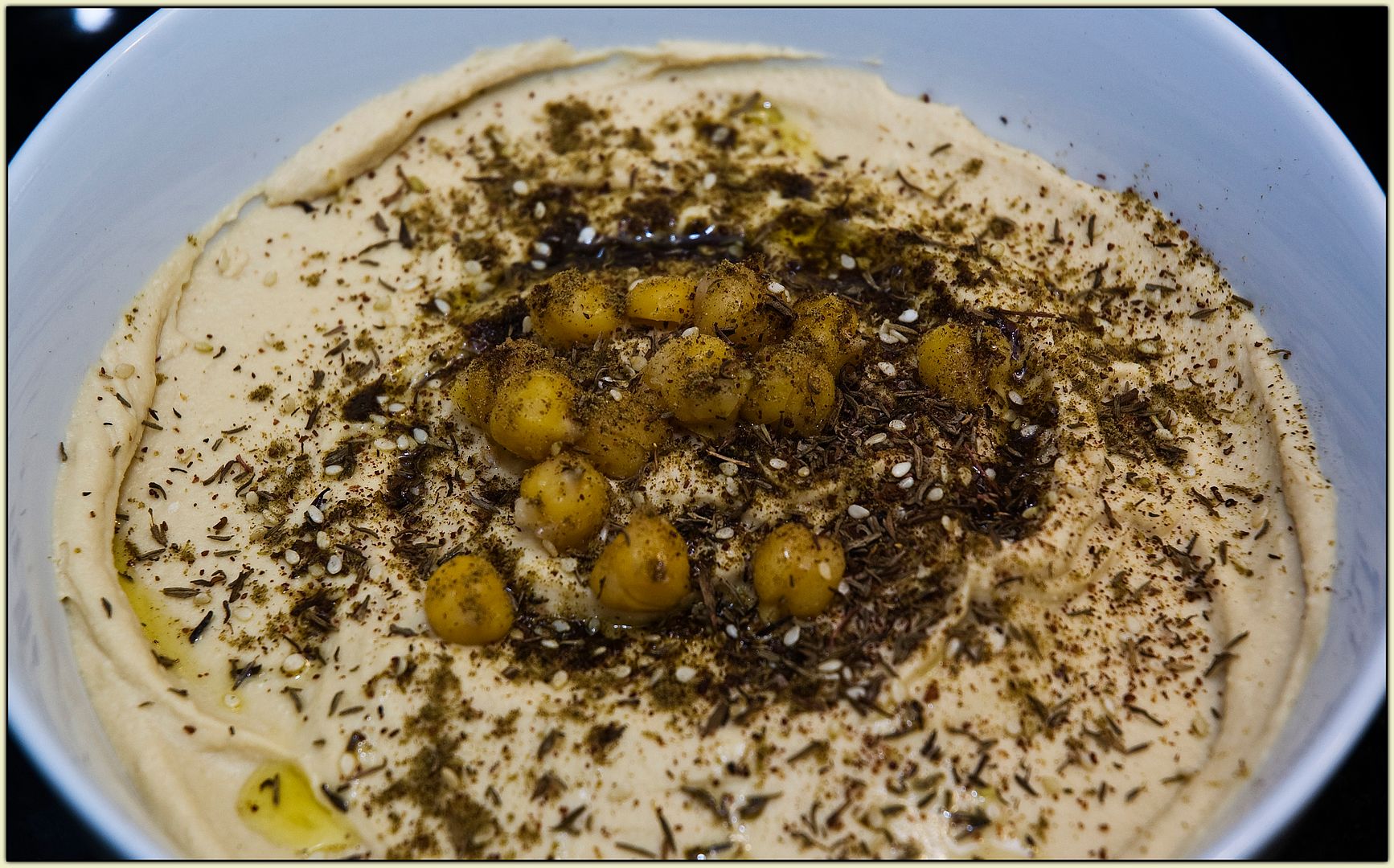 Homemade hummus, decorated with a few spare chickpeas, a squirt of oil, and some za'atar.
Hum a hymn of hummus,
A pocketful of peas,
Boil 'em up, add tahini,
Pass the pita, please!
Boiled chickpeas, tahini, garlic, lemon juice, salt, and a little water. It don't get much simpler than that...