Screw Cocoa Puffs. I'm cuckoo for Kuku.
Kuku? Wuddat?
Kuku - also spelled kookoo - is nothing more or less than a Persian frittata - an open-faced baked omelette. Here's the one I made last night: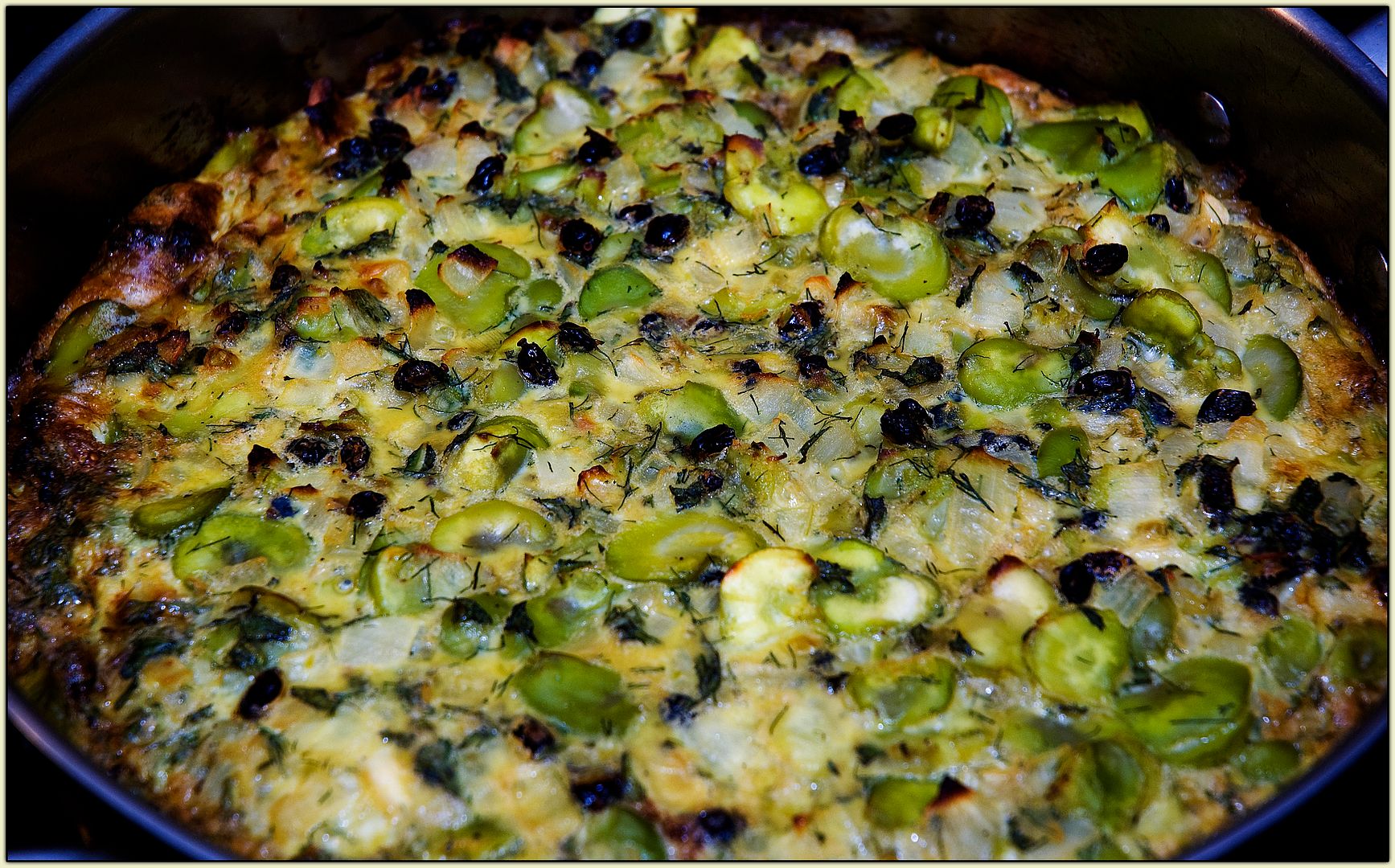 Fava bean kuku.
I don't have a huge amount of experience with these bad boys, but when I saw the photo of a fava bean kuku in the new book by Yotam Ottolenghi and Sami Tamimi (
Jerusalem: A Cookbook
), I knew I would have to make one for myself.
Your typical kuku is crammed with herbs - this one has dill and mint - and generally other ingredients like tangy dried barberries (AKA
zereshk
, the dark little goobers in the photo above), beans (fava beans, in this case), and/or potatoes and/or nuts. There's also a dash of saffron and cream for another layer of flavor. There are plenty of eggs, too, mainly serving to hold the whole thing together.
I suppose this is the child that would result if an omelette were to get it on with a latke. Regardless, it is, to use Alton Brown's terminology, Good Eats.