I see a bread loaf risin'... Thirty minutes in the Hot Box and our challah is good to go.
It's Friday, which means it's time yet again to post the latest in a seemingly interminable series of Challah-Related Photographs.
I blame Elder Daughter for this. She is the one who launched me upon the sea of Breadly Endeavor, a voyage that both concerns and pleases me. Concerns, because the last thing I need is a huge wad of refined carbohydrate in my face... and pleases, because it is the work of my hands in a very literal way, not to mention the fact that it's frickin'
delicious
.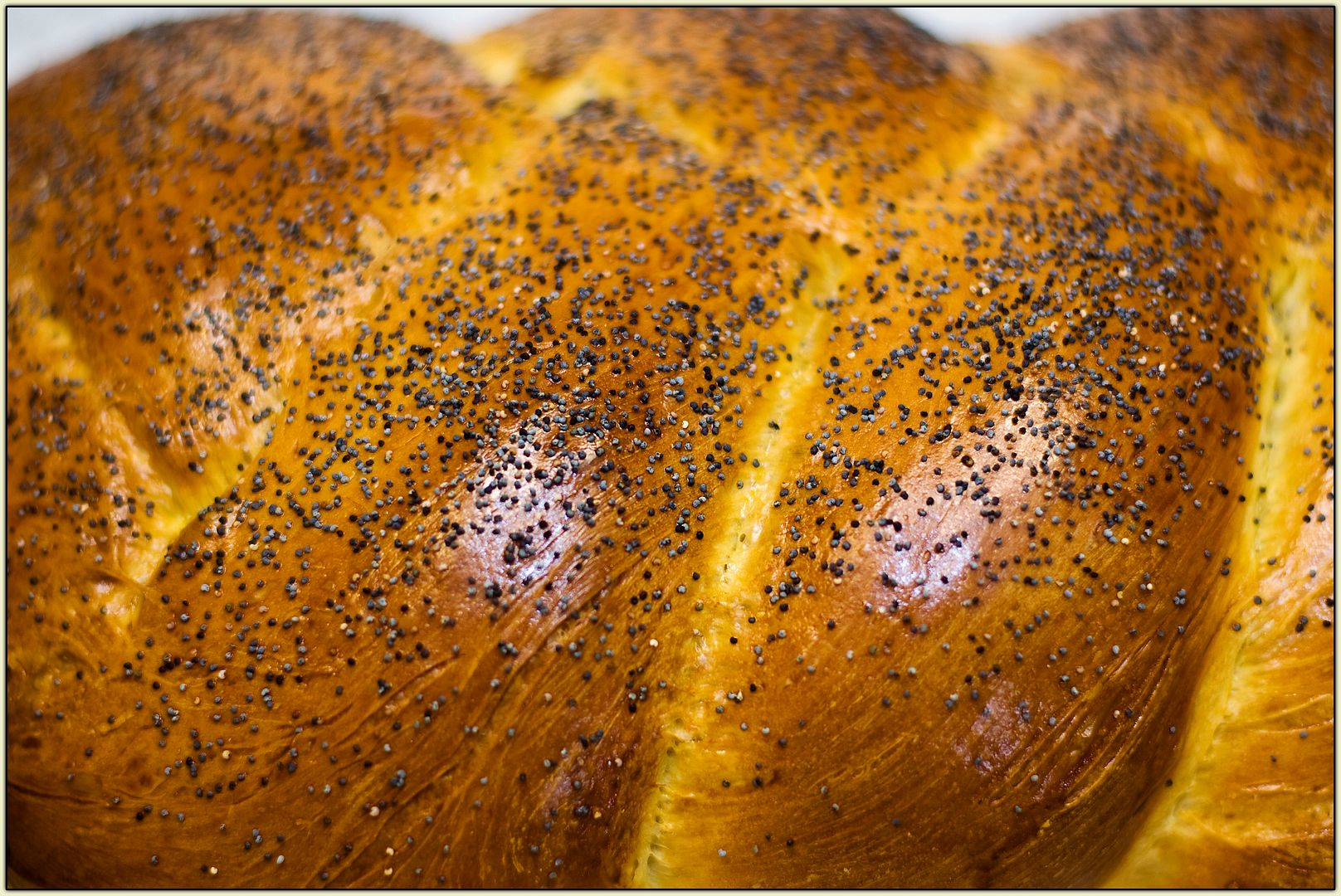 The finished product. Mmmmmm.
This one is a Challah with a Difference, though. Normally, I use a small amount of sugar and honey, which gives the loaf a subtle sweetness while making the yeast happy. While we were at Masada last month, I scored a bottle of
silan
- date honey. (When the Bible speaks of the Promised Land as "
Eretz zavat chalav udevash
," - land flowing with milk and honey - it is date honey to which it refers.) And so it is date honey's unique flavor that perfumes this loaf.
It's more than just a Butter Conveyance Device™ - it's a Butter Conveyance Device with a connection to the Land of Israel!