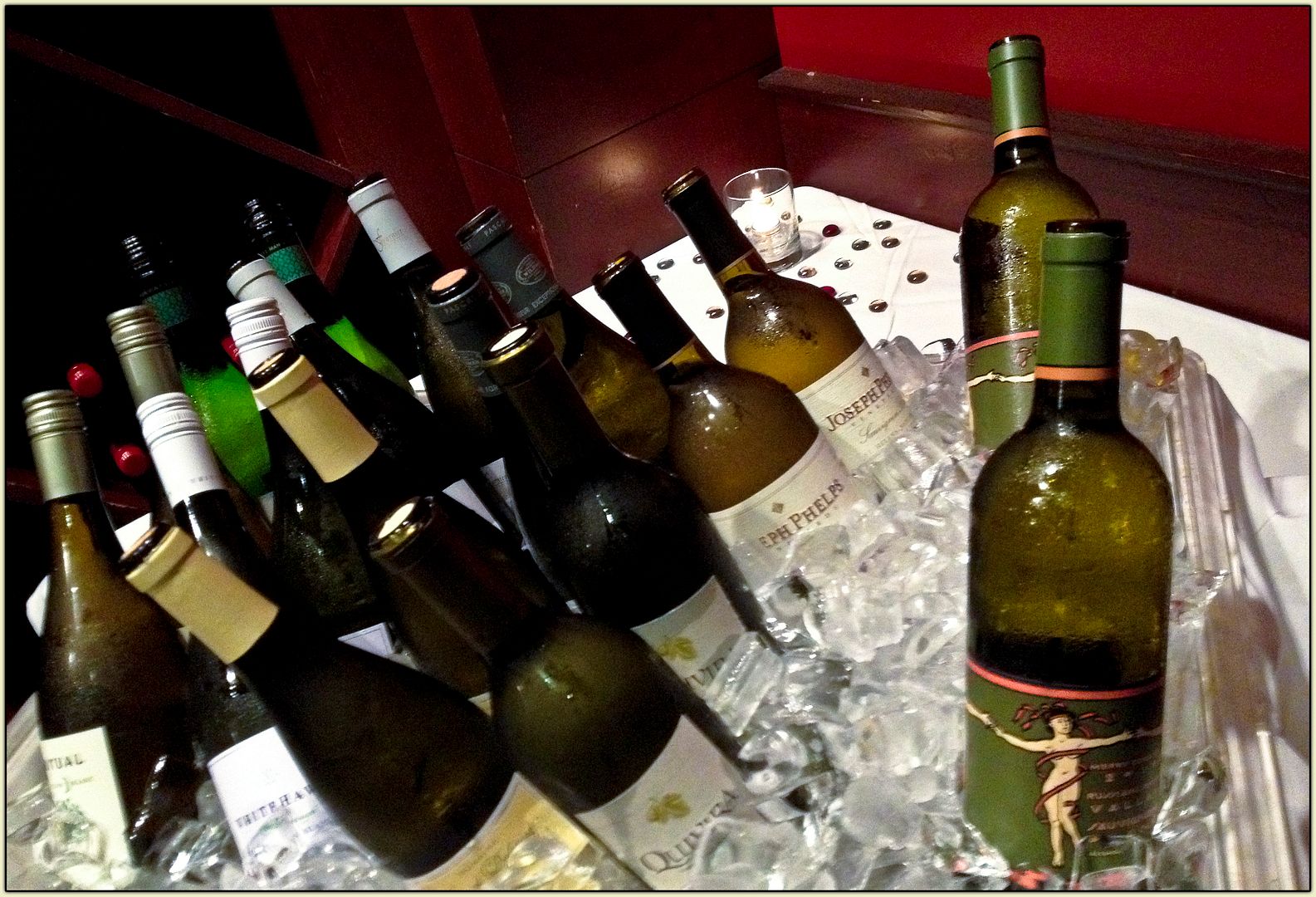 This month's Guild event, to be held this evening at
Goldfish
, will feature sauvignon blancs from around the world.
Normally I don't get all hot and bothered over white wines: I am a red wine kind of guy. Nevertheless, I am willing to make exceptions when the occasion demands... and the chance to enjoy dinner at Goldfish is just that sort of occasion. Here da menu:
Speaker's Wine:
2010 Magnificent Wine Company "Fish House" - Columbia Valley, WA
Mushroom Ravioli With Lemon Butter
First Flight:
2011 Veramonte "Ritual" - Casablanca Valley, Chile*
2011 Man Vintners - Western Cape, South Africa
2011 Whitehaven - Marlborough, New Zealand**
Lemon Pepper Shrimp with Asparagus, Tomato and Spinach Risotto
Second Flight:
2010 Domaine Fournier Sancerre "Les Belles Vignes" - Loire Valley, France*
2010 Vincent Delaporte Sancerre "Chavignol" - Loire Valley, France*
2010 Pascal Jolivet Sancerre - Loire Valley, France**
Pan Roasted Sole with Wild Rice, Fennel, Rainbow Swiss Chard, Vidalia Onions and Basil Beurre Blanc Sauce
Third Flight:
2010 Quivira Dry Creek Valley "Fig Tree" - Sonoma County, CA
2010 Joseph Phelps St. Helena - Napa Valley, Napa, CA*
2010 Merry Edwards - Russian River Valley, Sonoma County, CA
Herb Roasted Chicken with Shiitake Whipped Potatoes, Garlic Green Beans and White Wine Cream Sauce
Dessert:
2010 Marisco Late Harvest "The Ned" - Waihopai River, Marlborough, New Zealand*
Almond Cake with Pear and Apple Compote
I'll post my comments, critiques, and impressions as an update after all the eatage and drinkage.
Update:
Excellent food... and a few very nice wines. The Sancerres, especially, were quite tasty, perfectly set off by the pan roasted sole. But my chief allegiance remains with the Red Wine Crowd, so I will look forward to the next event.