When I was seventeen
It was a very good year
It was a good year for small-town girls
And soft summer nights
We´d hide from the lights
On the village green
When I was seventeen...
...But now the days grow short
In the autumn of the year
And now I think of my life
As vintage wine from fine old kegs
From the brim to the dregs
And it poured sweet and clear
It was a very good year
- excerpted from Ervin Drake's "It Was a Very Good Year" - a song made famous by Frank Sinatra.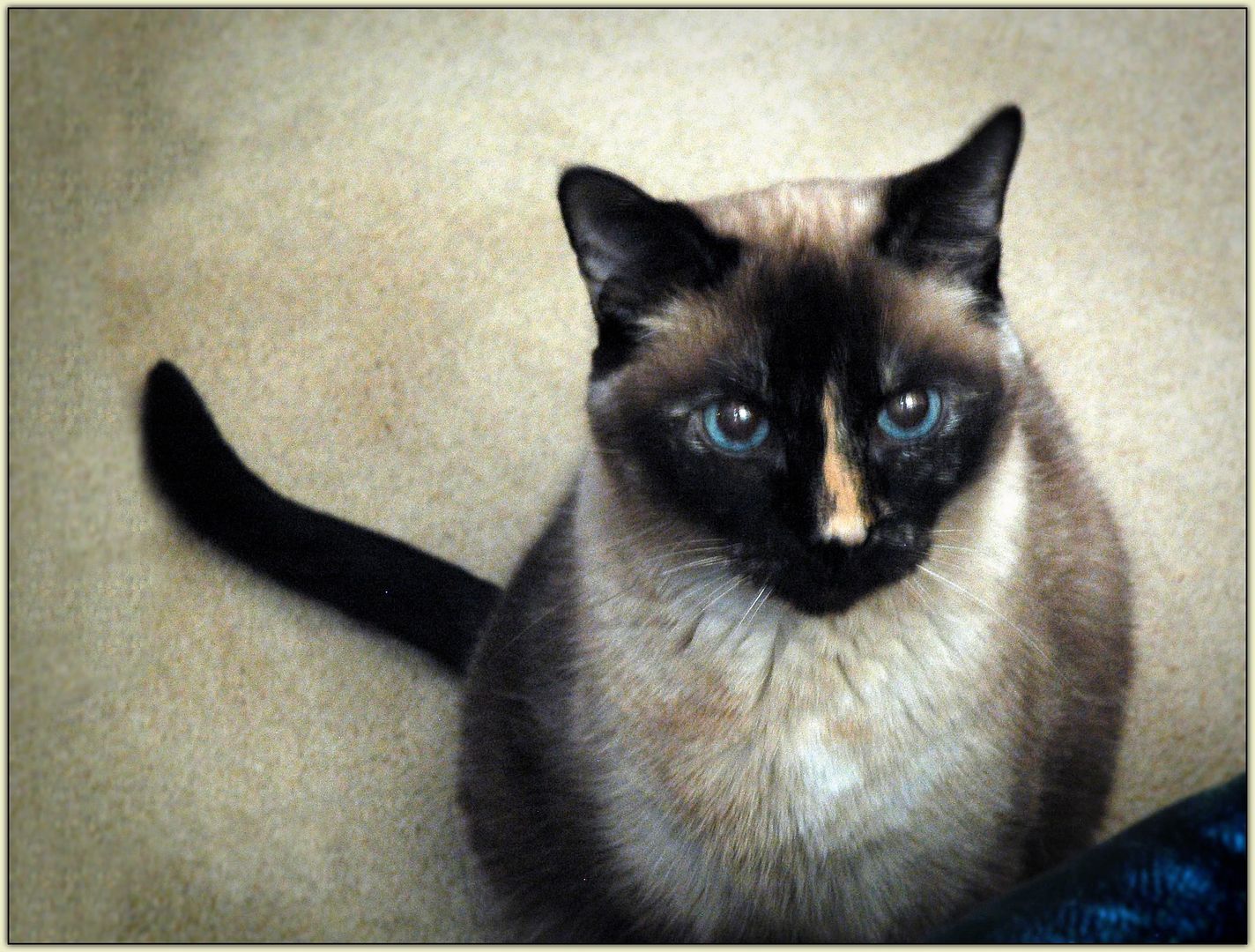 The birthday girl.
Hakuna turns seventeen today.
She may be elderly as far as the Kitty-Calendar is concerned, but she still chases the laser mouse with the eager zeal of a kitten.
Happy birthday, Koonie!