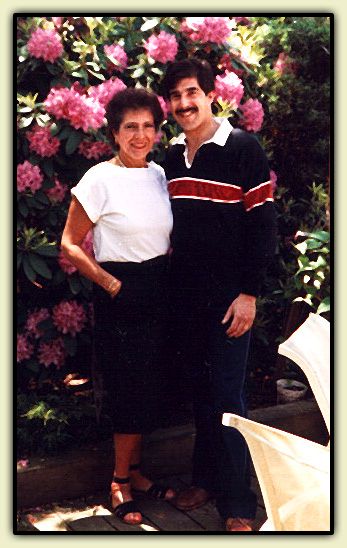 Mom and me, Massapequa, May 1984.
Sundown today marks her 24th Yahrzeit, and I will be observing it in a manner that she would thoroughly approve of... in Augusta.
Now, if I can somehow score a perfect Rob Roy, straight up, while I'm there - why, that'd be like a 300 yard drive, right down the middle.