Not that the two kitties in question have anything to do with one another, being separated by 850 miles of physical distance... but I couldn't resist the rotten pun of a post-title.
Kitty One:
Our very own Hakuna, here seen basking on the stair treads in the morning sun. Gotta love that Southern Exposure.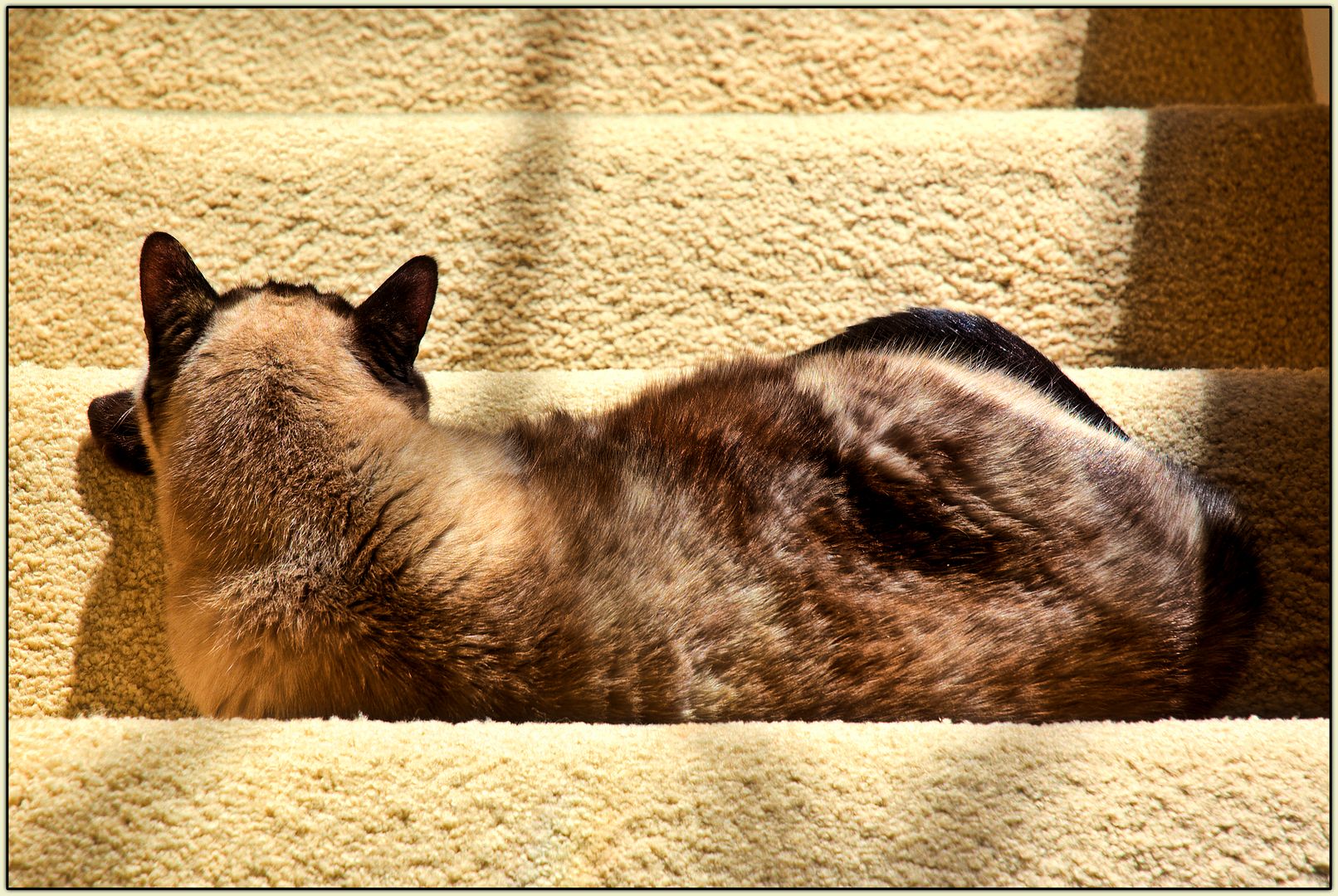 Kitty Two:
Ringo, the resident feline chez Morris William (SWMBO's kid brother, with whom we bunked in for a couple of days last week during our Texas peregrination. He looks positively stately here, does Mr. Ringo.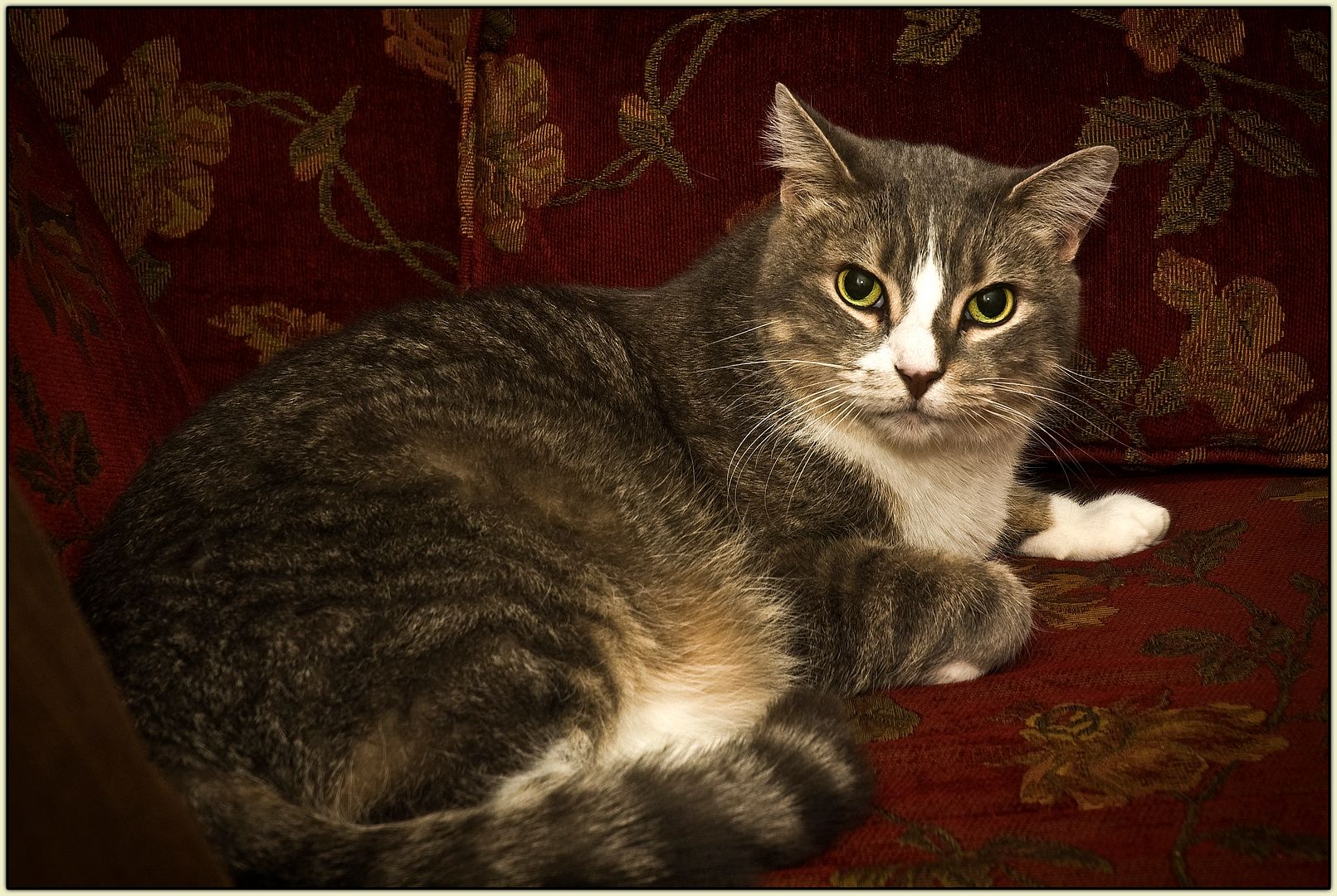 [Click on either image to embiggen. You know you want to!]
The 850 miles is not necessarily a bad thing. Hakuna is a notorious grump when it comes to dealing with other cats, and while Ringo is pretty easygoing, I suspect he would not put up with grumpy behavior, notorious or otherwise. But they do get along fine in the context of a blog-post!