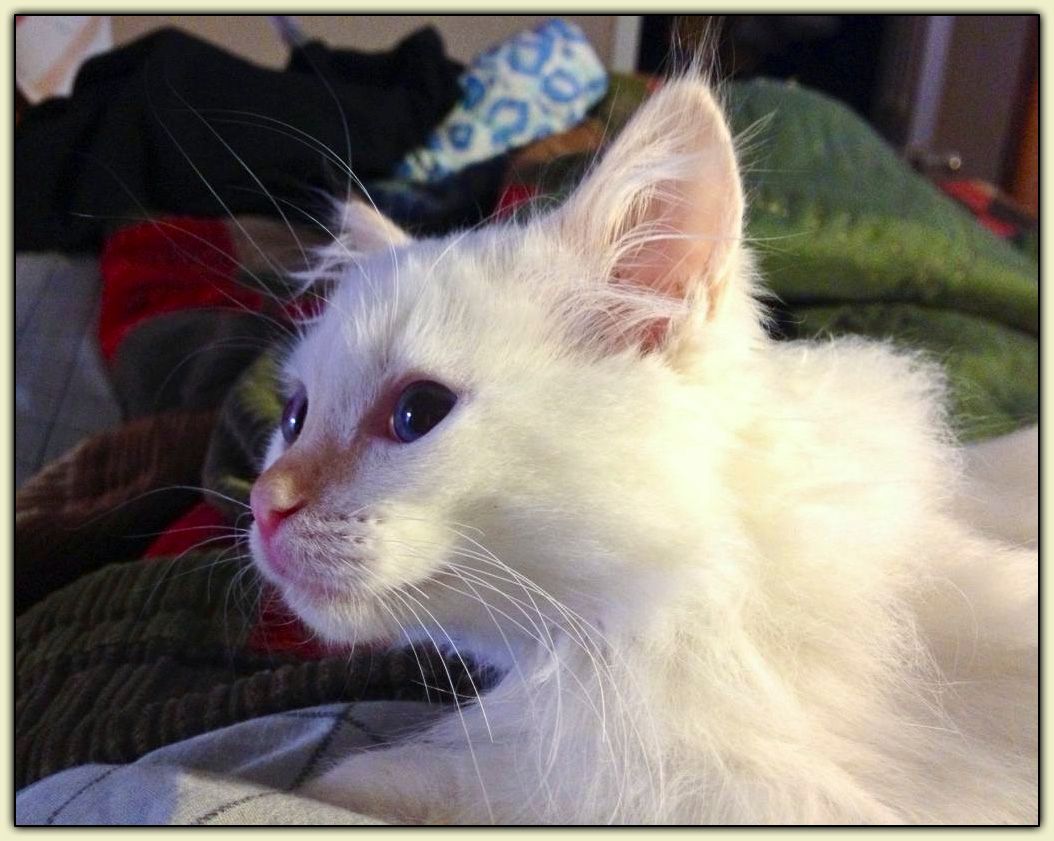 "Whaddaya wanna call the cat?" <eltonjohn>"He shall be... Levon!"</eltonjohn>
After a brief period of catlessness, it appears that we will be returning to Atlanta with a new Animal Companion.
Meet Levon, our practically brand-new ragdoll kitty, who hails from the same place whence came
Brando
. He is insufferably cute, as befits a cat in the early stages of kittenhood.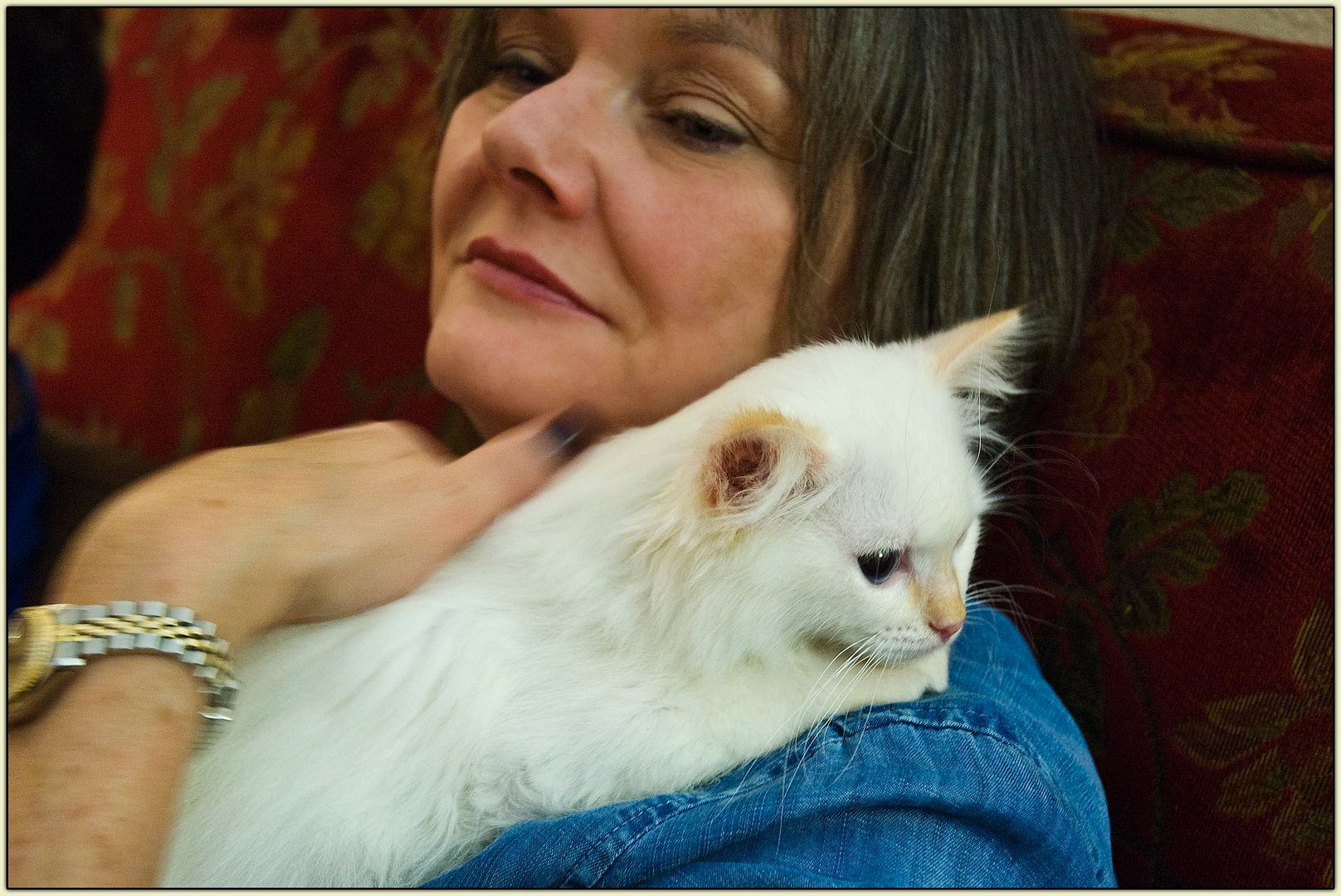 SWMBO and Levon get in a little Bonding Time.
Bestowing a name on a cat is a tricky business. We considered numerous options, including Nigel, Frunobulax, Ruggedly Andy, Brenrick, and Felix Hisownscrotum before settling on Levon. It's a name that works on more than one level. It's an anagram for "novel,"
i.e.
, "new." And if you stress the second syllable - luh-VON instead of LEE-von - you have the word for "white" in Hebrew. So his name is not only a hat-tip to Sir Elton John, it's descriptive!
Levon's full name, in case you're curious, is Levon Chelm - pronounced not with the ch of "cheese," but with the guttural ch sound of "loch." His moniker thus functions not only as a tribute to Levon Helm, the legendary drummer of The Band (and the inspiration for Elton John's song), but also to Chelm, the legendary village of fools from Yiddish literature.
When we return home after Thanksgiving, the house will no longer be quite so empty and quiet. Hello, Kitty!