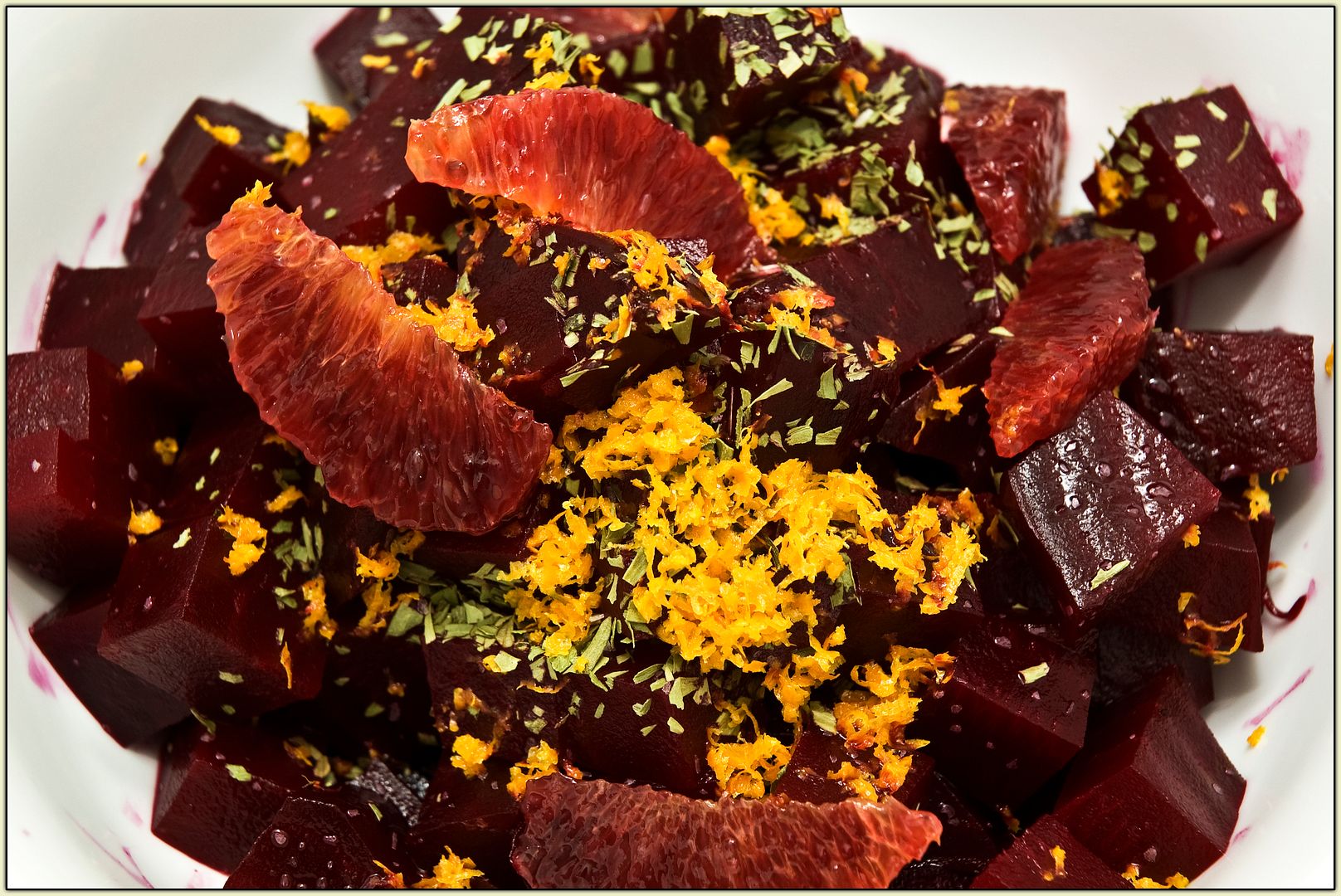 Of all the foods I sometimes eats,
The scariest, I think, is beets.
The Missus says, "They taste like dirt!"
But that's not why this dish can hurt.
The problem comes but one day late,
When I've forgotten what I ate,
And drop a deuce that oozes red:
My first thought is, "I'll soon be dead!
"My guts are full of little holes -
How else explain this crimson bowl?"
But recollection then kicks in;
Across my face there spreads a grin.
What's that I dined upon last night?
If it was beets, I'll be all right!