In a nondescript building in Tel Aviv sixty-seven years ago today - by the Hebrew calendar, that is - Israel declared its independence, establishing a Jewish homeland for the first time in nearly two millennia.
Independence Hall, Tel Aviv. Originally the home of Meir and Zina Dizengoff and one of the first buildings to be constructed in what would become Tel Aviv, it housed the city's art museum from 1932 to 1971.
The Israeli Declaration of Independence.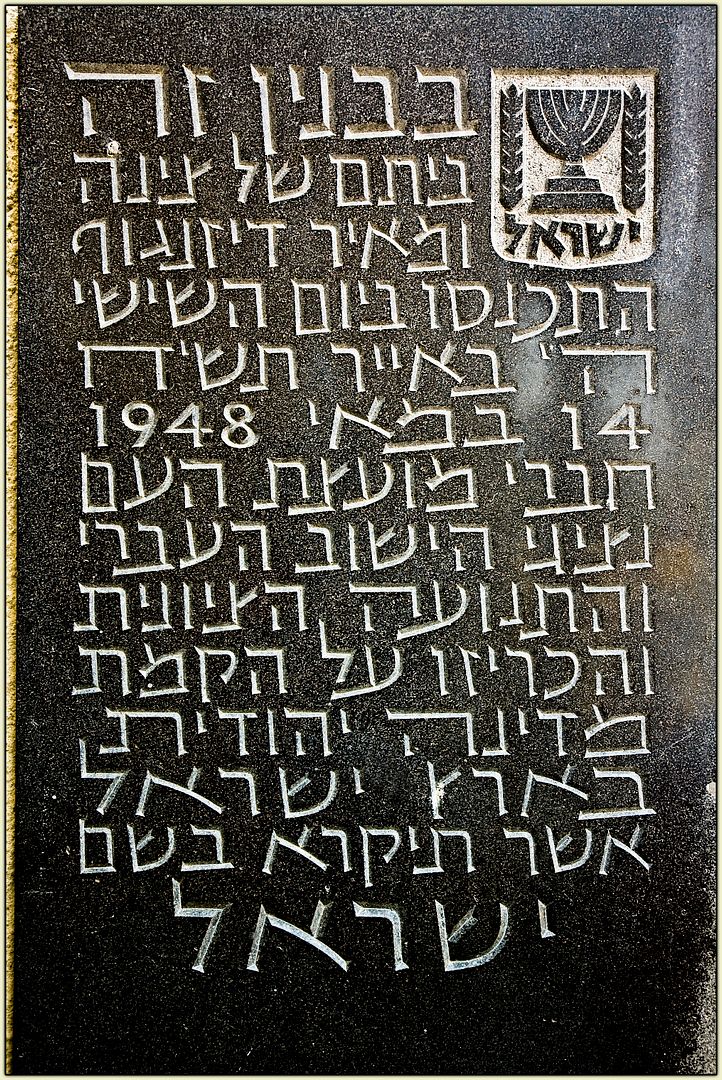 The plaque just outside of Independence Hall notes the date of the declaration in both Hebrew (5 Iyyar (5)708) and Gregorian (May 14, 1948) formats. As you'd expect, Israel celebrates the occasion according to the Hebrew calendar.
Most national anthems talk of battles. Hatikvah, the national anthem of Israel, speaks of hope.
As long as in the heart, within
A Jewish soul still yearns,
And onward, towards the the ends of the East,
An eye still gazes toward Zion;
Our hope is not yet lost,
The hope of two thousand years,
To be a free nation in our land,
The land of Zion and Jerusalem.
Happy sixty-seventh birthday, Israel!