... who doesn't like a tasty fool for dessert.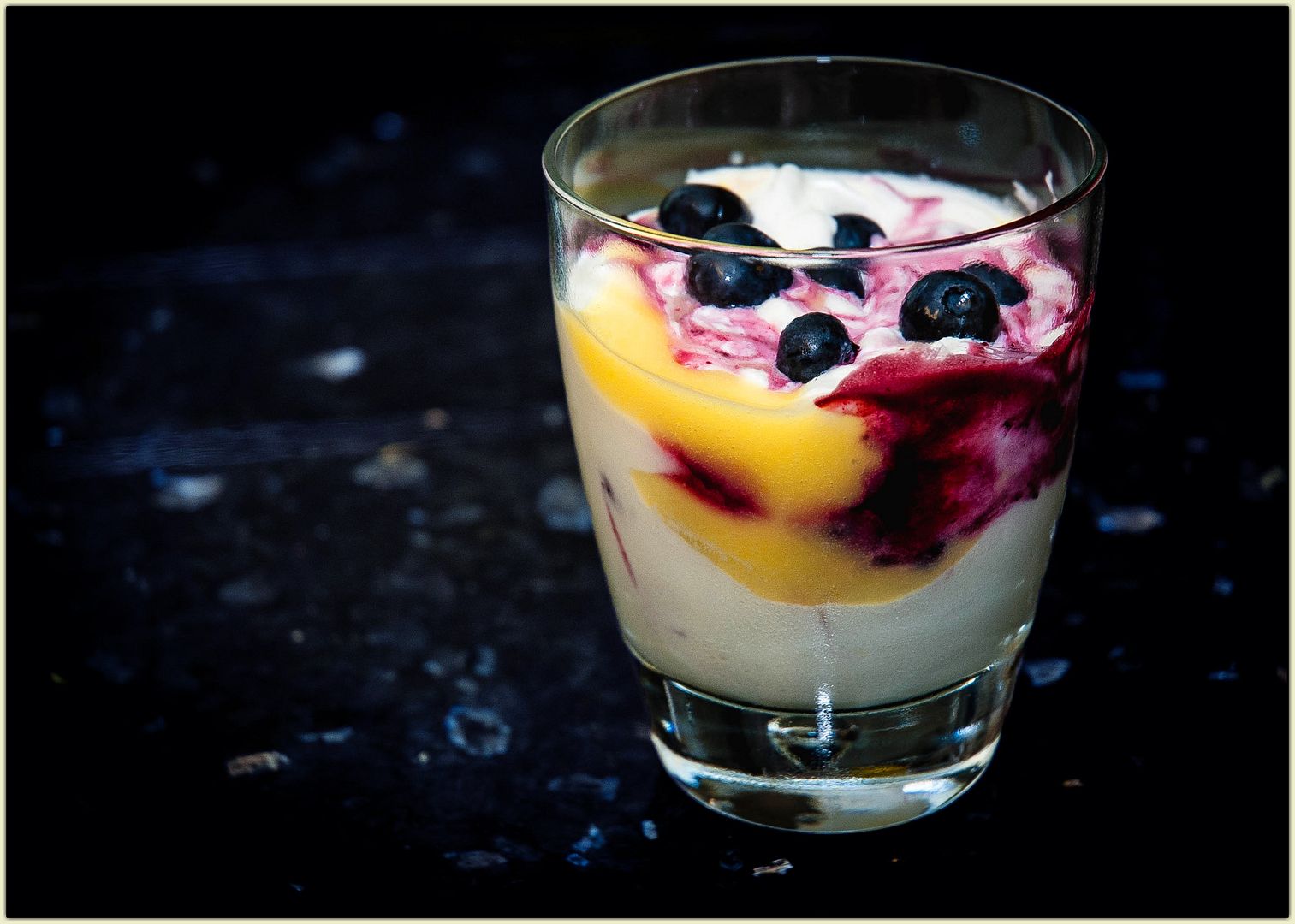 Lemon-Blueberry Fool.
When most of us think "British desserts," we think of heavy suet puddings with picturesque names like Spotted Dick, Drowned Baby, and Treacle Sponge. And of course there's the ubiquitous flaming Christmas pudding. All fine and dandy, but not what one would call
summery
.
There is a completely different sort of British pudding, though (pudding, that is, in the British sense - a generic name for dessert). That would be your fool, in its simplest form a concoction of berries and whipped cream.
The Lemon-Blueberry Fool shown above is a little bit more complicated. It combines two flavors that go together beautifully - lemon and blueberry, a match made in Food Heaven. The assertive sharpness of the lemon is tamed by converting it into a tart, silky lemon curd, while the blueberries' flavor is intensified by gently cooking them into a compote.
The basic recipe is
here
at
seriouseats.com
. I made a few minor tweaks, to wit: (1) When making the lemon curd, I add the butter (cut into small chunks) after the sugar-egg yolk-lemon juice mixture is fully cooked, and (2) I strain the hot lemon curd before chilling it.
This stuff is light, yet satisfying. (Well, not too light. Butter, egg yolks, whipped cream, sugar. Oof.) It's a perfect dessert for a warm summer evening... and it tastes every bit as good as it looks.