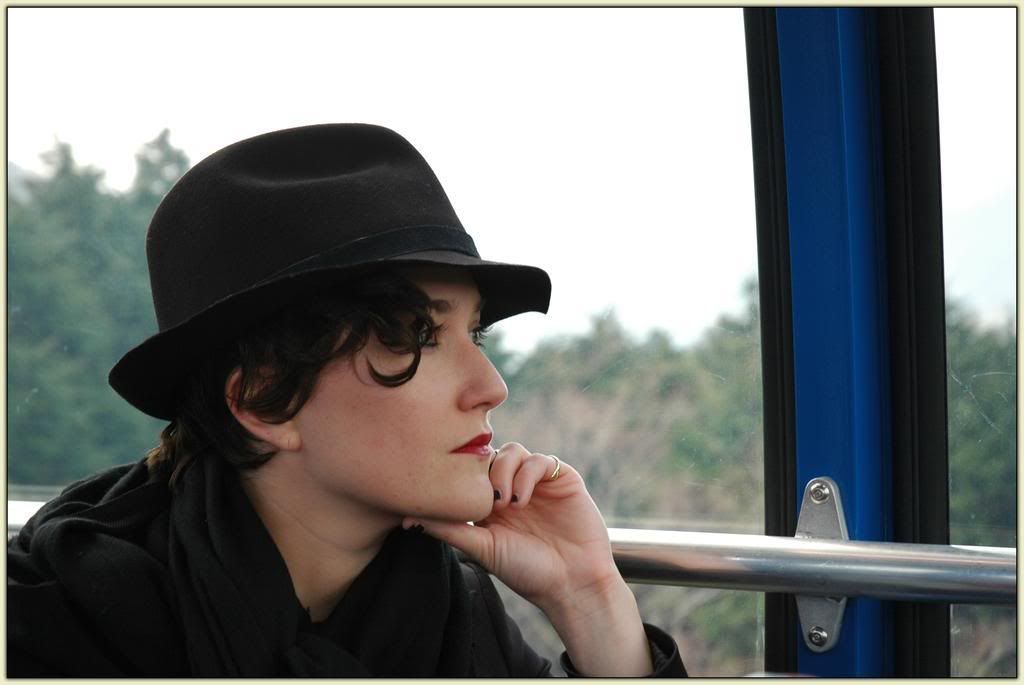 Elder Daughter, in a photograph taken six years ago during our legendary Japan trip.
Today, May 11, is a celebratory twofer: It is Elder Daughter's thirty-fifth birthday (!) and it is, appropriately enough, Mother's Day as well.
Yes, it was thirty-five years ago today that She Who Must Be Obeyed delivered unto us our firstborn daughter. Dr. Phil's tiresome catchphrase - "This is going to be a changing day in your life" - was never more apropos, for that day indeed changed our lives forever.
Until the moment she arrived, I looked forward to the Blessèd Event with a mixture of eagerness and stark, staring fear. Being a Daddy, after all, was a huge new responsibility, and I did not want to be found lacking in the necessary skills to do the job right. All uncertainty and doubt evaporated the moment we saw our beautiful new daughter: It was love at first sight in the deepest and most abiding sense.
She's a wonderful woman now, thirty-five years down the road, with a keen insight for people, an ebullient personality, and a unique creative intelligence. I could not be prouder to have her as a daughter.
Of course, none of this would have been possible without the motherly part of the equation - She Who Must Be Obeyed - and it is a happy coincidence that Elder Daughter's birthday so frequently coincides with Mother's Day, as it does this year. SWMBO has contributed far more than half of Elder Daughter's DNA. She has been a gentle guiding hand; a source of wisdom, love, and support; and an unflinching advocate for both our daughters. I could not ask for a finer mother for my children, and I love her with all my heart.
To Elder Daughter, happy birthday! May you have long years in health and happiness, without limit to any good thing.
To She Who Must Be Obeyed, happy Mother's Day! Our daughters are the most wonderful gift you ever could have given me, and so much of their thoughtfulness and insight are the result of their having your example from which to learn.
To the other mothers in my life - Mimi, Mamacita Chelo (¡mi querida!), Toni, and all the rest - happy Mother's Day! For where would we be without mothers? Nonexistent, that's what. And without their love, we might exist... but it would be a miserable existence.