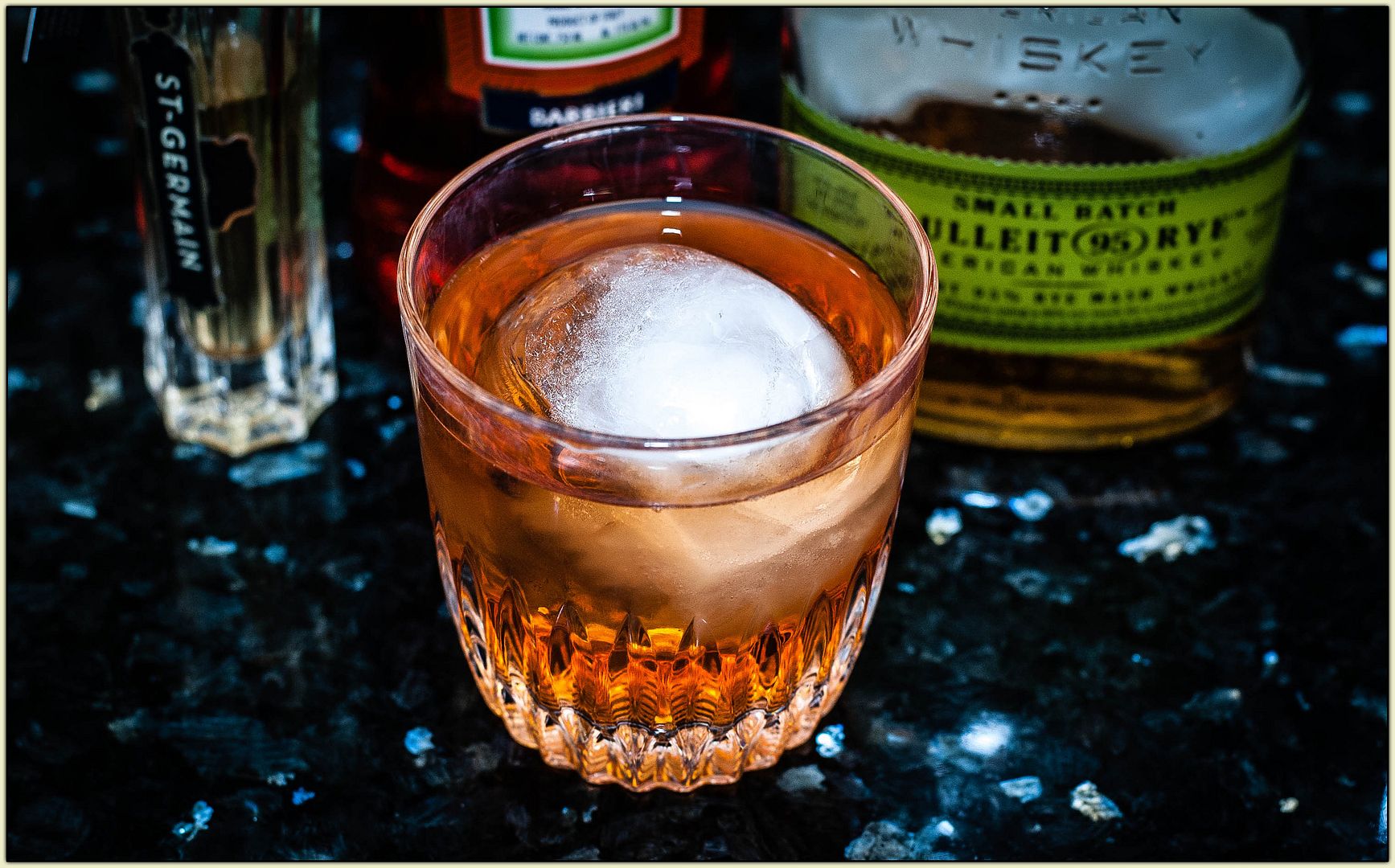 The Robertson Davies Elderflower Rye.
Appropriately enough, as we prepare to head for the Great North Woods for (part of) our summer travels, here comes a cocktail of Canadian origin: the
Robertson Davies Elderflower Rye
.
Being from south of the border, I had no feckin' clue who Robertson Davies was until I did a bit of Online Research. Turns out he was one of Canada's most celebrated authors,
The Deptford Trilogy
being among his notable works. Hmmm... a few
more
books for me to read after I clear away the existing pile on my nightstand.
I have no idea whether drinking this cocktail will help inspire the writerly impulse, but it can't help to try and find out. Here's how you make one:
2 ounces rye whiskey (The Fairmont Royal York uses Knob Creek rye)
1 ounce Aperol
1 ounce St. Germain elderflower liqueur
Combine in a cocktail shaker with ice; stir and strain into an old-fashioned glass with a honking big ice cube. Drink several and then write about the experience.
Postscriptum:
Well, I'm enjoying one of these bad boys as I grill a dry-aged New York strip steak and prepare a vat of asparagus-spinach soup. And it's Just Fine.
[Tip of the Elisson fedora to Ben René for the recipe.]