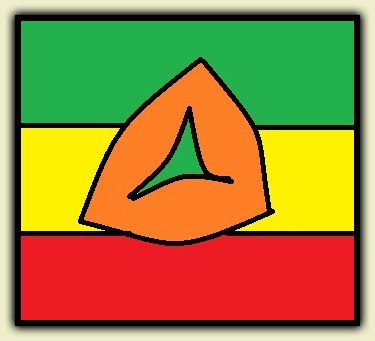 Harry's Delicatessen was
the
hot spot in Boulder, Colorado for Jewish cooking.
Harry piled his pastrami sandwiches high with silken, garlic-spiked meat. His matzoh balls were clouds floating in a chickeny firmament. Nova Scotia salmon, sable, belly lox were all of the highest quality.
No matter how stuffed his customers were, they would always save room for dessert. The rugelach and chocolate babka could make strong men weep with pleasure.
It was after recreational marijuana was legalized when Harry's business
really
took off. Other delis sold hamantaschen, but Harry's ganja-filled rastamantaschen had customers lined up out the door for blocks.
[Tip o' th' Elisson fedora to Josh - the redoubtable son of Houston Steve - for the inspiration and artwork for this story.]