What better way to observe Saint Padraig's Day than by baking up an eight-pack of shamrock green bagels?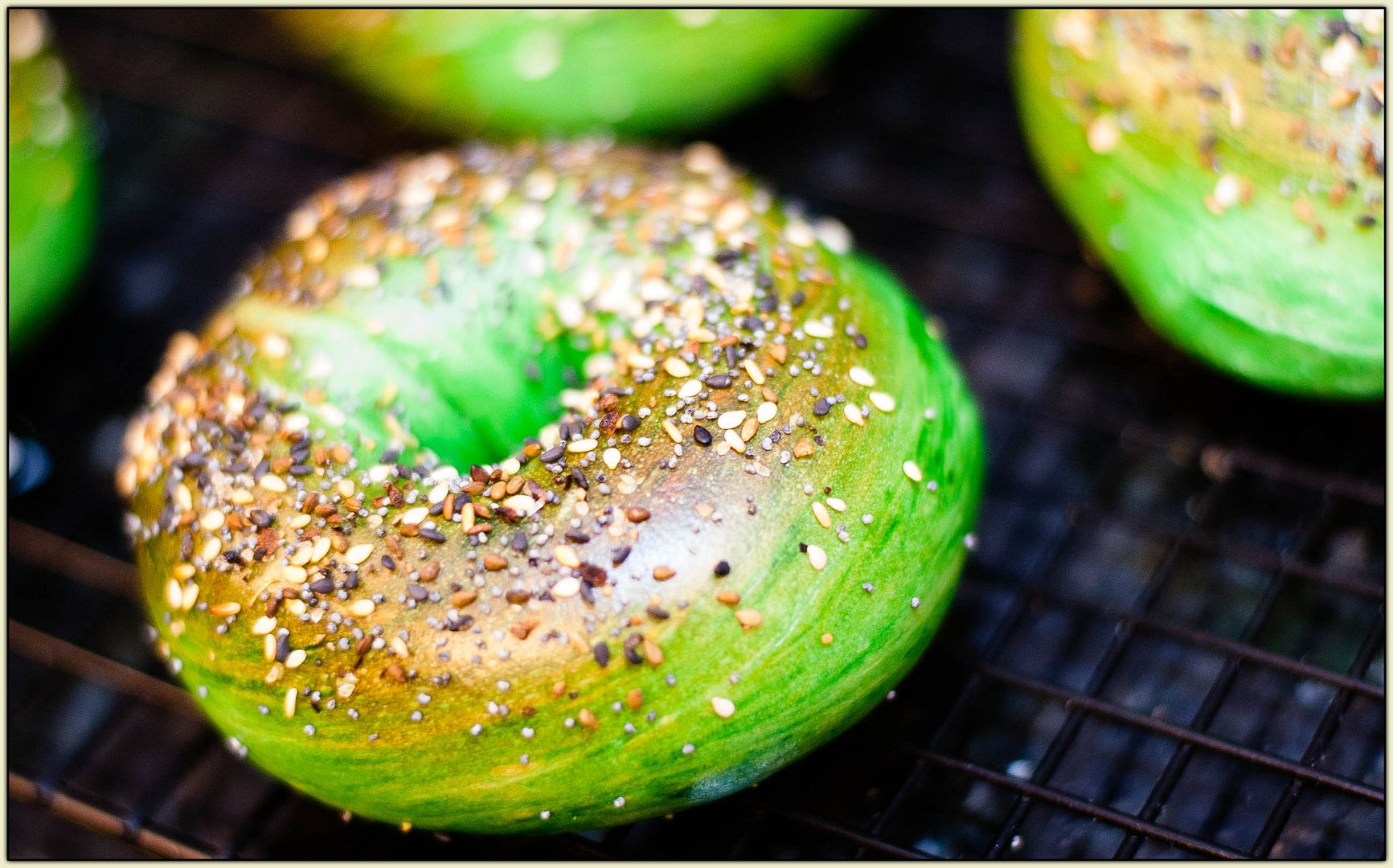 "Kiss me, I'm Irish." "Eat me, I'm Jewish."
One of the Missus's colleagues has a permanent standing order for my green Saint Padraig's bagels. There was still enough high-gluten flour in the pantry left over from an earlier bagel-baking session, so I was happy to oblige. After mixing and kneading the dough yesterday afternoon, I was up at 5:30 this morning to finish them off with a quick boil and bake.
These babies are coated with the traditional blend of Irish toppings: white sesame seeds, black sesame seeds, wasabi sesame seeds, poppy seeds, and Montreal steak seasoning. And the wasabi sesame seeds are green - an added bonus.
The best way to eat these? Perhaps a gentle schmear of Kerrygold Irish butter... perhaps a slice of smoked salmon... or decorated with a chunk of Dubliner cheddar. Decisions, decisions!