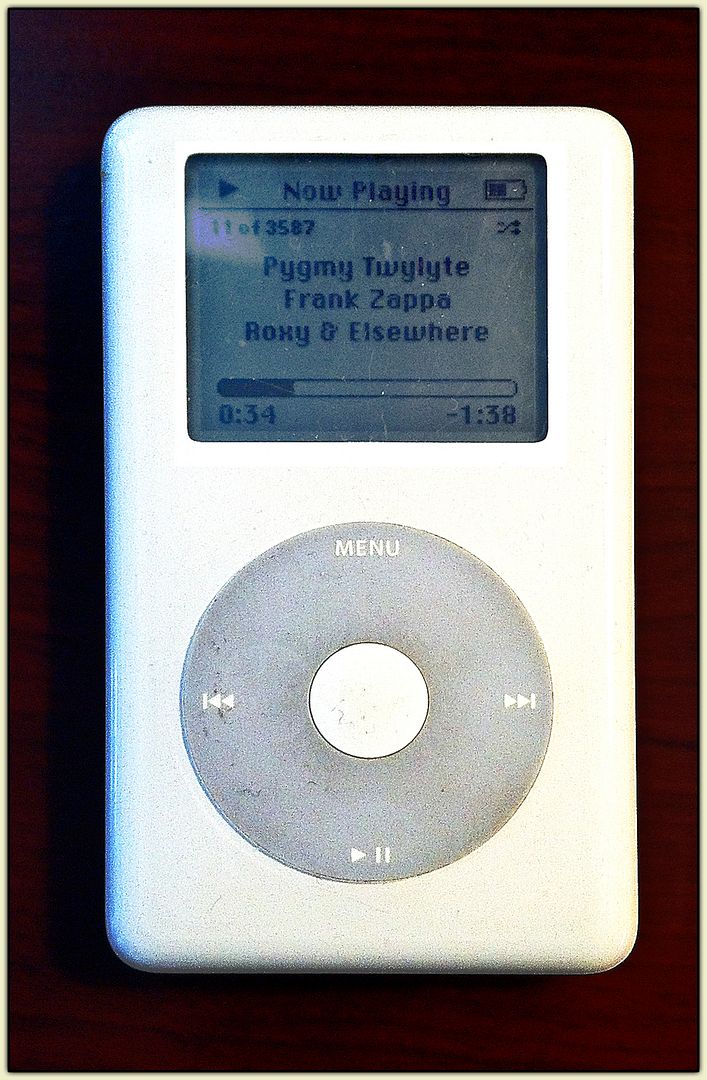 The old-school iPod d'Elisson.
It has been a little over four months since I last posted a Friday Random Ten, mainly because (1) I am lazy, and (2) I suspect most of my Esteemed Readers are thoroughly sick of 'em. After a few hundred iterations, after all, they all begin to look like the Same Old Shit.
Therefore, this time - for today only - I'm changing the rules. I'll post a random list of songs as generated by my iPod - the Little White Choon Box - but only songs from the 1960's. (Since I entered
my
sixties yesterday, what better excuse than to relive the Sixties?)
So let's sit back, grab a set of headphones (for the '60's, I suppose they should be potheadphones) and let's see what the Old Mr. iPod is barfing out today.
Corcovado (Quiet Nights of Quiet Stars) - Stan Getz & João Gilberto (1964)


Not to Touch the Earth - The Doors (1967)


Repent Walpurgis - Procol Harum (1967)


E Luxo So - Stan Getz & Charlie Byrd (1962)


Sergeant Pepper's Lonely Hearts Club Band - The Beatles (1967)


I Saw Her Standing There - The Beatles (1963)


Canyons of Your Mind - Bonzo Dog Band (1969)


If I Needed Someone - The Beatles (1965)


Legend of a Mind - Moody Blues (1968)


Kol Nidre - The Electric Prunes (1968)
It's Friday. What are
you
listening to?