When Igor Stravinsky wrote The Rite of Spring, he was doubtless not thinking about the Passover festival, but our seasonal holiday - our Rite of Spring - creates its own musical masterpiece every year, in smell instead of sound.
I'm upstairs while Dee is beginning the lengthy labor of preparing for our Passover Seder tomorrow. There's a humongous slab of beef brisket in the oven braising merrily away, while a massive skillet of matzoh farfel with onions and mushrooms adds to the symphony of cooking aromas.
They're the aromas of the season... the distinctive (and beloved) Pongs o'Pesach.
Soon we will introduce other aromatic grace notes. The sweet medley of fruit compote as it simmers. The apple, cinnamon, and wine of the charoset. The sprightly fragrance of asparagus, the vegetable that - more than almost any other - connotes springtime.
The lower register of our symphony will be composed of the deep, mellow aroma of onions caramelizing in goose schmaltz, a key ingredient in the chopped liver I'll be making later this evening.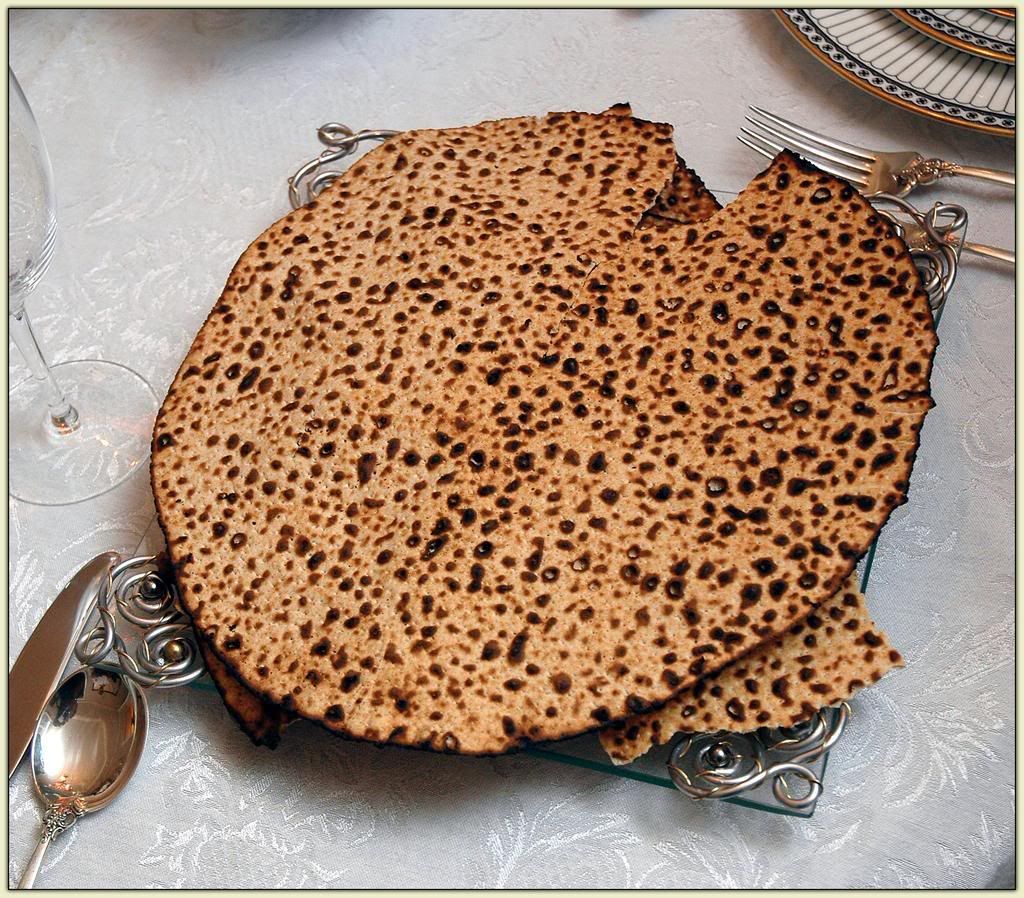 Handmade

shmura

matzoh. The snap of breaking matzoh provides a crisp percussion element.
There'll be other additions to the program. Dee has already prepared the gefilte fish, which will (when served) provide the overture to the festive meal, with its sting of horseradish. Houston Steve has a vat of chicken soup (with caramelized onion matzoh balls) that will likely require a tanker truck to transport it here. And there will be a mountain of sweet stuff as well, provided by our friend Debbie.
I've heard variations of this symphony all my life... and I look forward to it every year.
Regardless of your religious or family traditions, this time of year is one that is filled with taste memories. Why not share yours in the Comments?