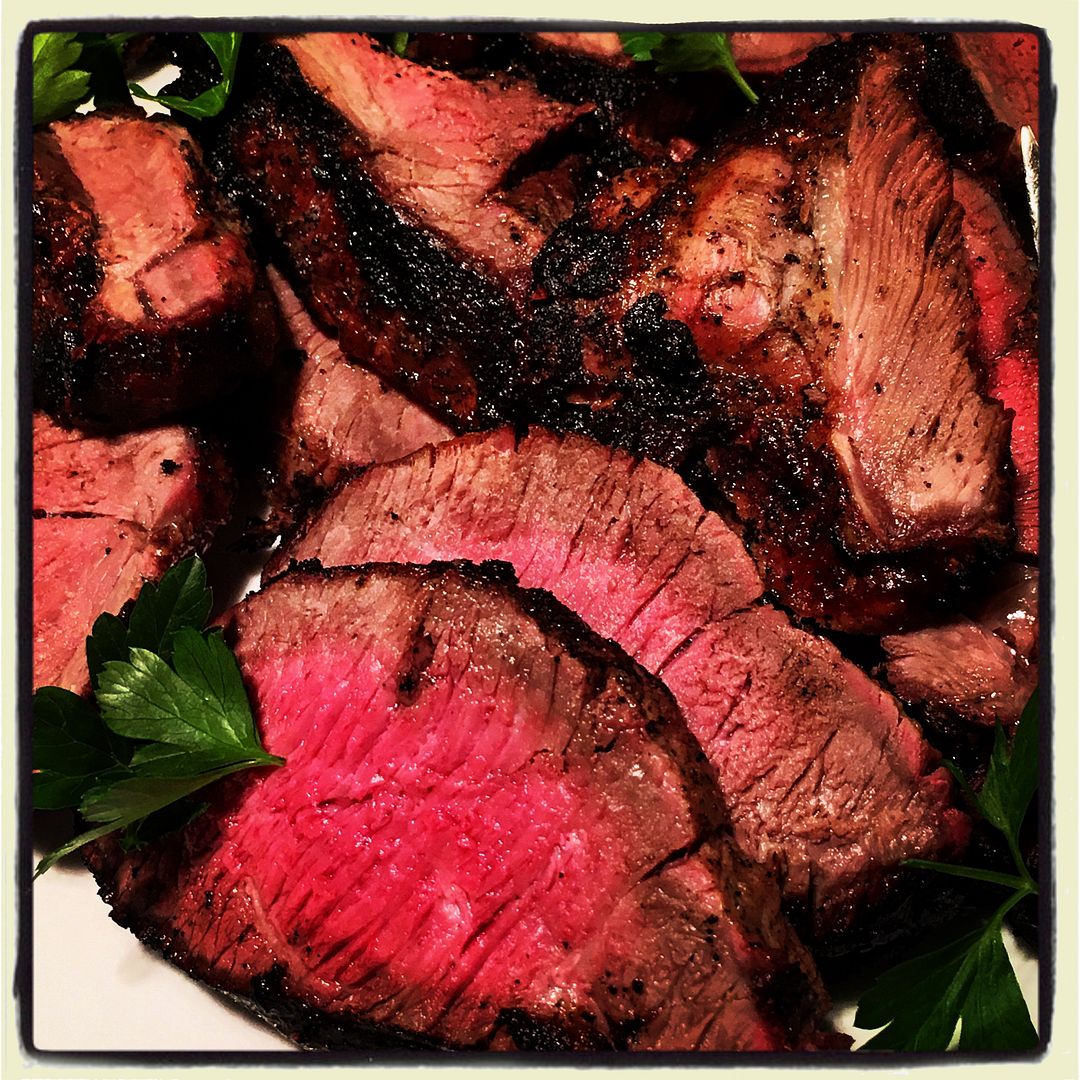 Grilled butterflied leg of tender spring lamb... an excellent menu choice.
March 15 - the Ides of March - is international EATAPETA Day, the day on which we eat animal protein morning, noon and night for the sole purpose of sticking a thumb in the eye of PETA. (Well, that, plus animal protein tastes good.)
EATAPETA (Eat a Tasty Animal for PETA) Day is the brainchild of
Meryl Yourish
, who explains its historic origins in
this post
.
I've been celebrating EATAPETA Day for eleven years now, and the only issue is how to cram as much animal protein as possible into a 24-hour day. That's the kind of problem I enjoy sinking my teeth into. In fact, shortly after midnight, I sank my teeth into some grilled
Coffee and Cardamom-Crusted Skirt Steak
I had prepared earlier on our Big Green Egg, searing it at 700°F to build a fragrant layer of char on the outside.
Breakfast consisted of
Steak and Eggs
: some of that selfsame skirt steak, served alongside a couple of over-easy eggs sautéed in ghee. Gotta exploit them chickens and cows to the max.
For lunch, I took my inspiration from the sea by consuming a
tuna salad
. Tuna, of course, is what the PETA folks like to call
sea-kittens
. And I'll admit, I love to pet those sea-kittens... with my stomach lining.
When suppertime came, I augmented the remaining supply of skirt steak with some
chicken soup
. (You didn't think we'd stop at just chicken
eggs
, didja?) By way of dessert, a few bites off a Toblerone bar... a bar made with milk chocolate. Yet more cow exploitation.
A few years ago, our friend Houston Steve suggested oysters,
foie gras
, and veal as the ideal EATAPETA Day meal. "I understand the
foie gras
and the veal," I replied at the time. "But what's up with the oysters?" "They're still alive when you eat 'em," said he.]
Alex Bensky's Rule should guide you in your menu selections on this sacred day: If it didn't have a mother, it's not on the menu.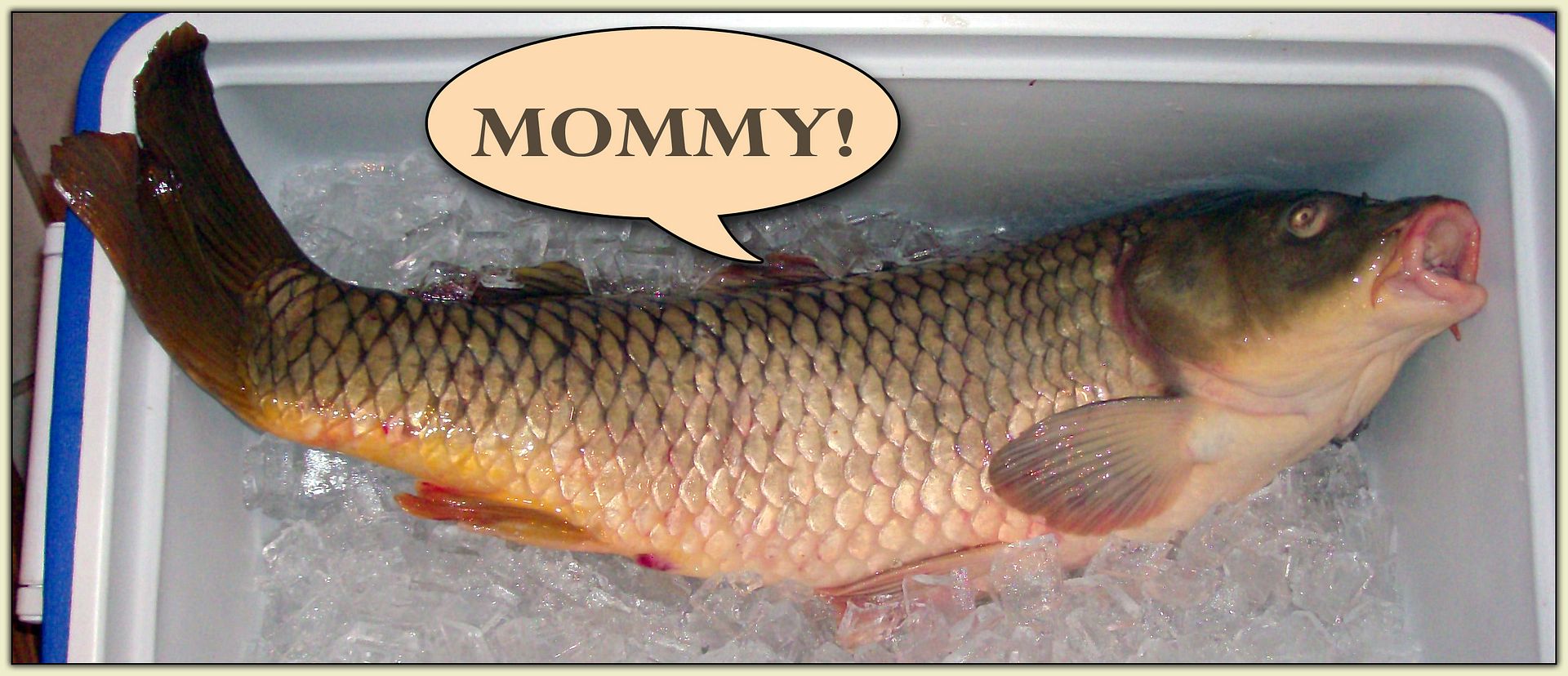 Your mommy can't help you now, Mr. Carp.