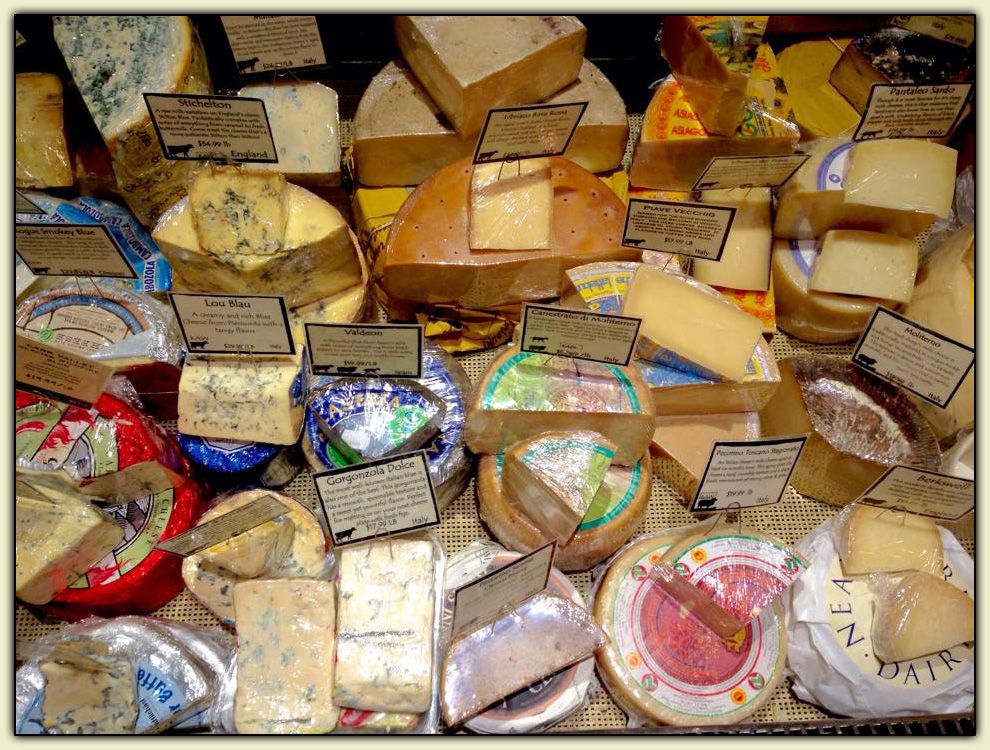 A selection of cheeses at Di Bruno, an upscale Philadelphia grocery.
This is the time of year to remember to keep the Christ in Christmas. (Not that I have a dog in this particular hunt, but I'm always happy to contribute my two cents' worth.)
On our side of the religious divide, the Elisson clan puts the Chan in Chanukah by having Chinese food along with our potato latkes... a tradition dating back twenty-seven years, and one that we observe in memory of my late mother.
And since this place is Lost in the Cheese Aisle, it's a good idea to keep the Cheese in the Cheese Aisle. This I offer you in lieu of the expected (and overdone) seasonal riff on the "Cheeses of Nazareth." (Oops.)
The photo above was taken in Philadelphia at the Di Bruno grocery near Rittenhouse Square. I could have spent hours getting lost in that particular cheese aisle. Fortunately for me, Dee and Elder Daughter were there to rescue me from mine own cheesy impulses.