We had so much Green Stuff last night, it seemed as though we could have been dining with Kermit the Frog... or one of his friends.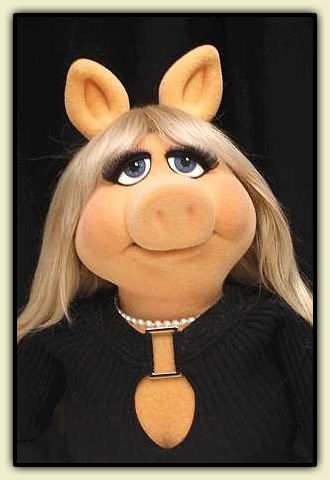 "I love eating green things."
[Photo: Munawar Hosain/startraksphoto.co at pagesix.com]
First there were bowls of creamy roasted broccoli soup with spiced pepitas, made using a
recipe
I found over at
Serious Eats
. Pepitas are nothing more or less than pumpkin seeds, and in the current Hallowe'eny pumpkin spice frenzy (Pumpkin spice beer! Pumpkin spice Oreo cookies! Pumpkin spice lattes at Starbucks! Pumpkin spice sexual lubricant!) they are one of the few forms of the Evil Orange Gourd that we actually enjoy. The pepitas looked a lot greener before they were toasted and combined with their spice mixture; meanwhile, the soup used about two whole pounds of broccoli crowns. Green plus green.
Soup by itself doesn't really feel like a meal, and Dee wisely suggested adding some protein. We therefore enjoyed several beef kielbasa sausages as accompaniments.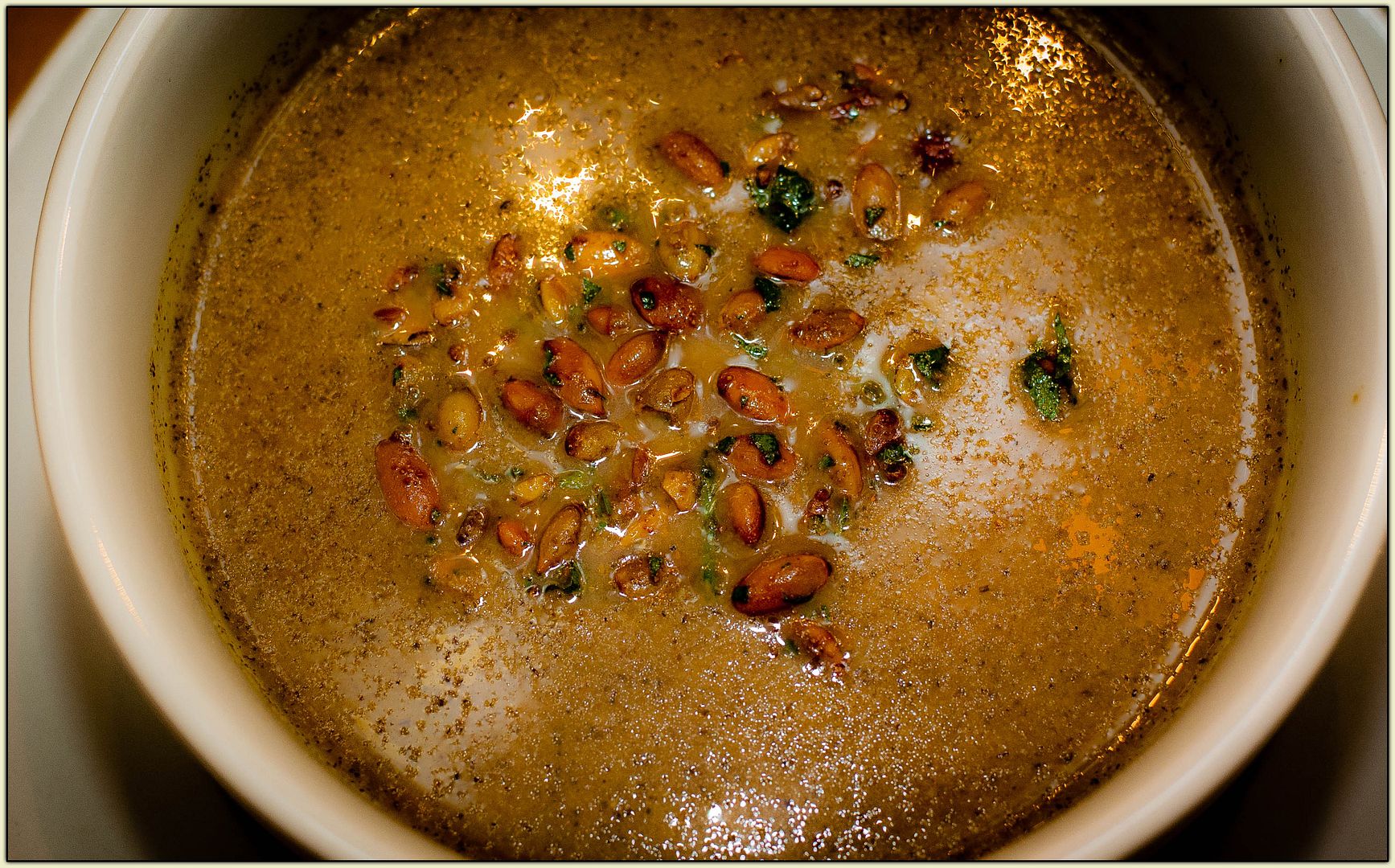 Creamy roasted broccoli soup with buttermilk and spiced pepitas (AKA pumpkin seeds).
Later, I indulged in a brace of gimlets. More green!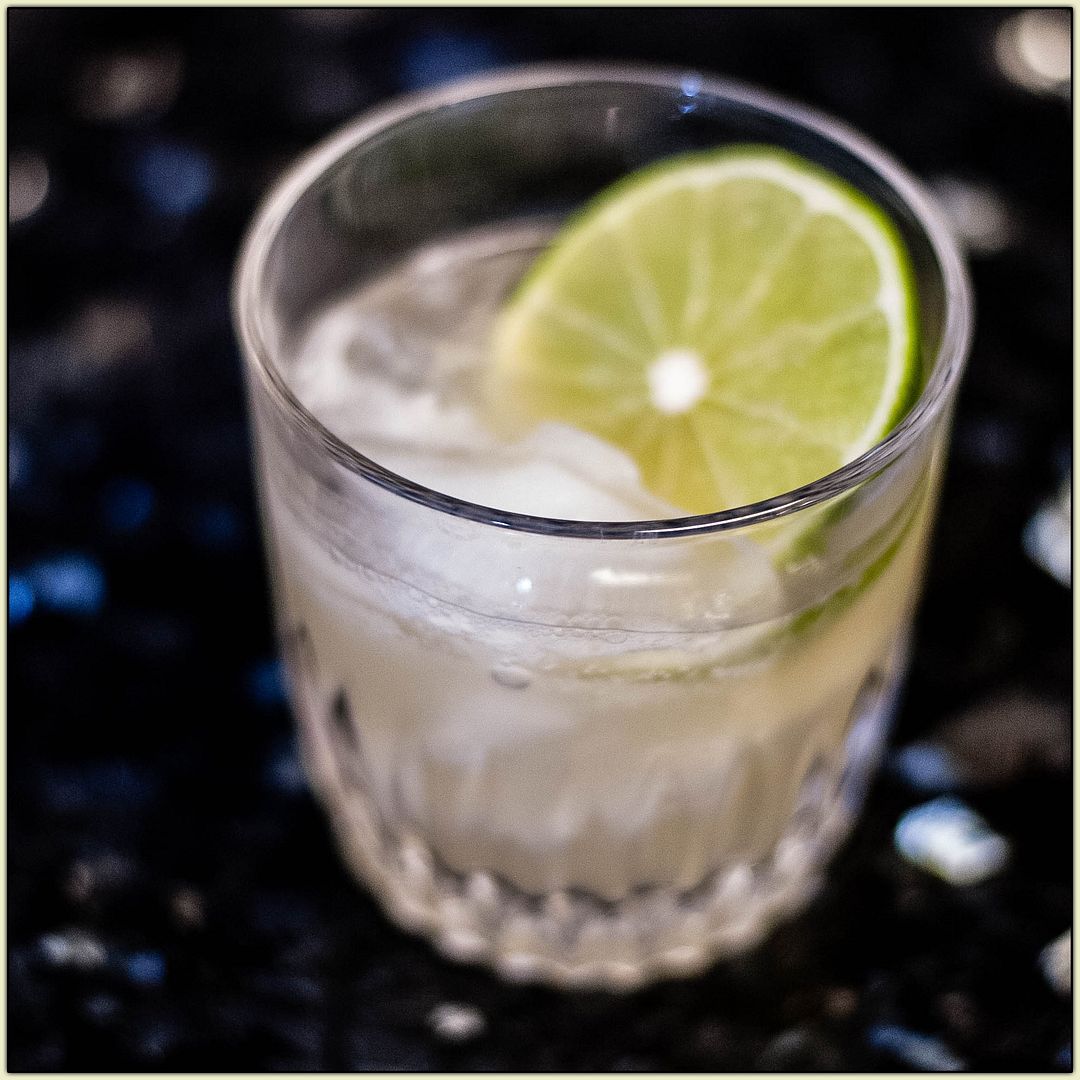 The gimlet, I should mention, was one of the first Adult Beverages I would order upon reaching drinking age... which, back in the day, was eighteen in New York and twenty-one in New Jersey. This meant that I could buy alcoholic beverages at a bar during summer vacation, but not during the school year. Then, a drink made with spirituous liquor cost all of $1.50, and the gimlet was a nice citrusy alternative to brown booze. Nowadays I make 'em with gin and
homemade lime cordial
in lieu of vodka and Rose's lime juice, and they're far more interesting.
All in all, a pleasantly green evening. Miss Piggy would approve.