I haven't put up any photos of me attired in my favorite style of perforated metallic headgear in a while...
...so here you go, courtesy of a somewhat embarrassed She Who Must Be Obeyed.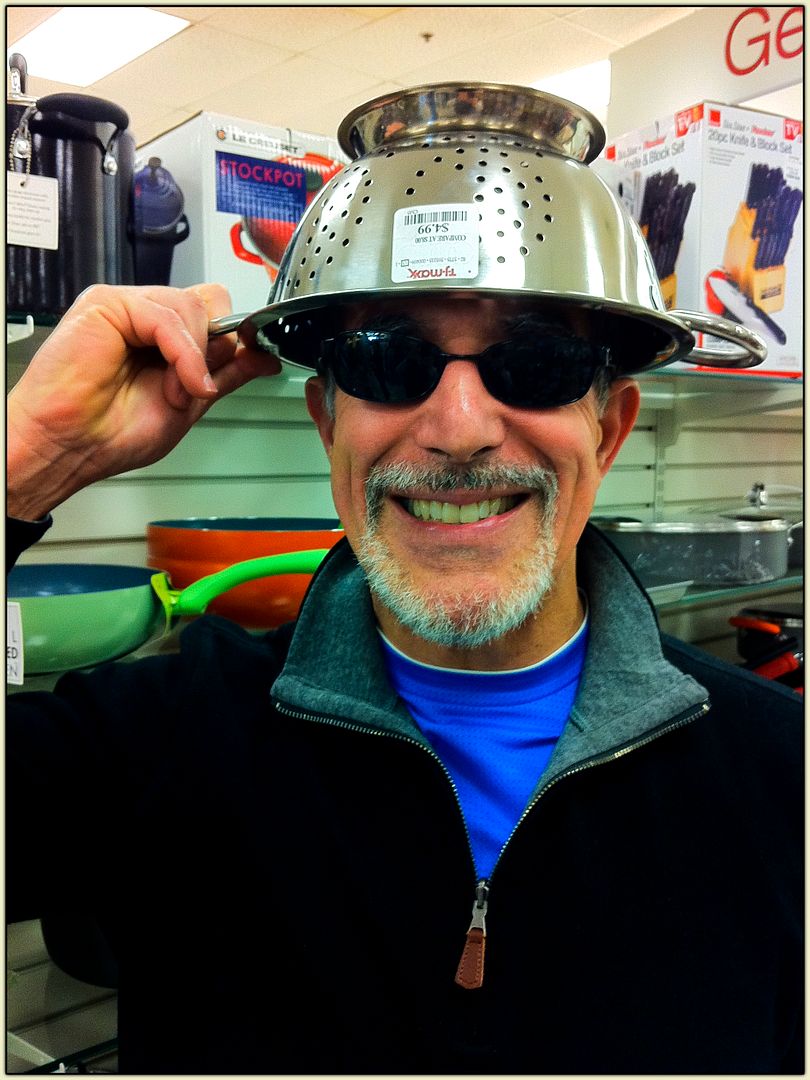 Oooh, shiny!
I've been trying to come up with an appropriate caption.
Dick with a Van Dyke
, perhaps?