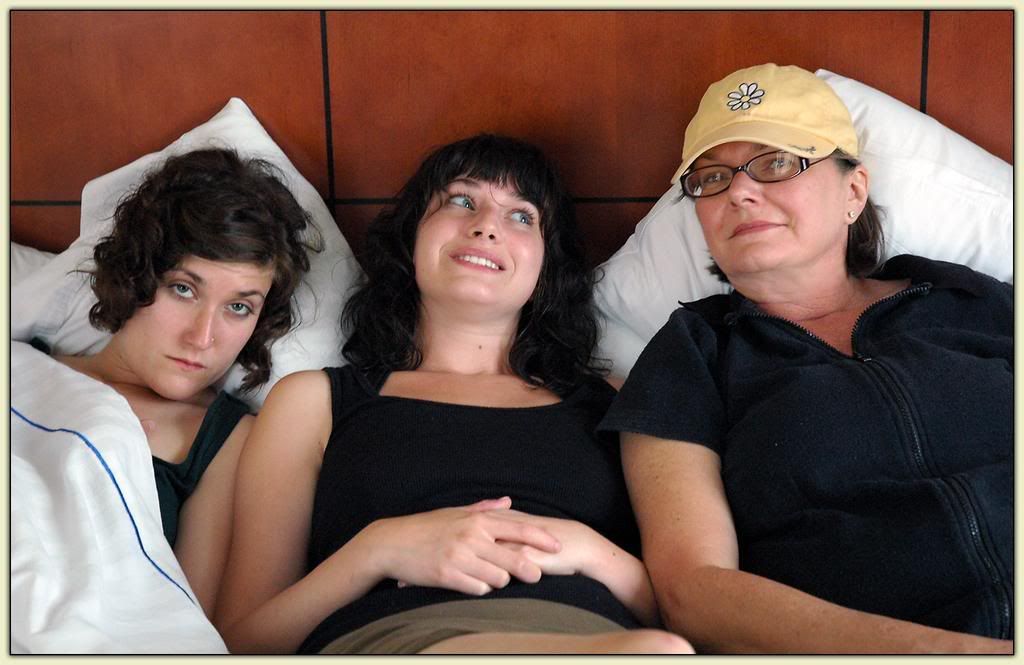 In a 2007-vintage photo, Dee and our daughters relax on a rainy afternoon in Washington, D.C.
Today is when we remember our mothers, without whom we would have a devilishly difficult time existing on Planet Earth. They are the ones who not only contributed half of our genetic material - the stuff that makes us us - but they're the ones who had to schlep us around for something on the order of nine months, enduring (in some cases) nausea; bloat; enlarged abdomens (coupled with bladders squished down to the size of raisins); sleepless nights, and swollen extremities. They are the ones who cleaned us up after we crapped our diapers; the ones who wiped our noses, applied bandages to our scraped knees and - later - our scraped egos. They were the first ones we would run to for help when help was needed... because Mom!
We are fortunate to still have Dee's Mom walking the planet with us. Mine is long gone - twenty-nine years - but she remains in my heart, always.
We have our precious Mamacita, our adoptive 89-year-old mommy, who loves her brood of "framily" children as her own.
And then there's Dee, herself, who was, is, and continues to be a role model in the mothering business. She has many talents and capabilities, and she has given me many gifts over the years, but the gift of our daughters is one that daily brings a smile to my face and warmth to my heart.
Happy Mother's Day, sweetheart! And happy Mother's Day to all moms - family, friends, and members of the great human family... because Mom!