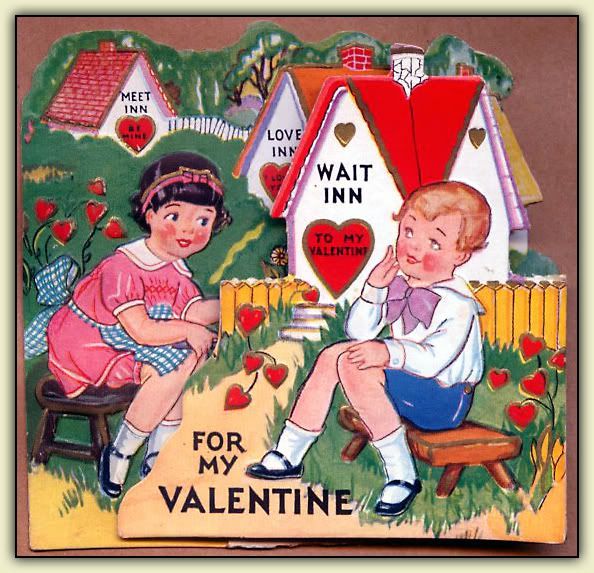 Valentine, circa 1938, from collection of Dee's late Dad.
A woman of valor, who can find?
Well, I sure found one, never you mind.
- The Bard of Affliction
My Valentine is a Woman of Valor.
She has had to be brave this year, dealing with unexpected adversity - the kind that hits you in painful places both physical and spiritual. She who values independence and self-reliance so highly has had to allow others to care for her. But she is recovering - slowly, painfully, and yet inexorably - and my heart sings with every step she takes.