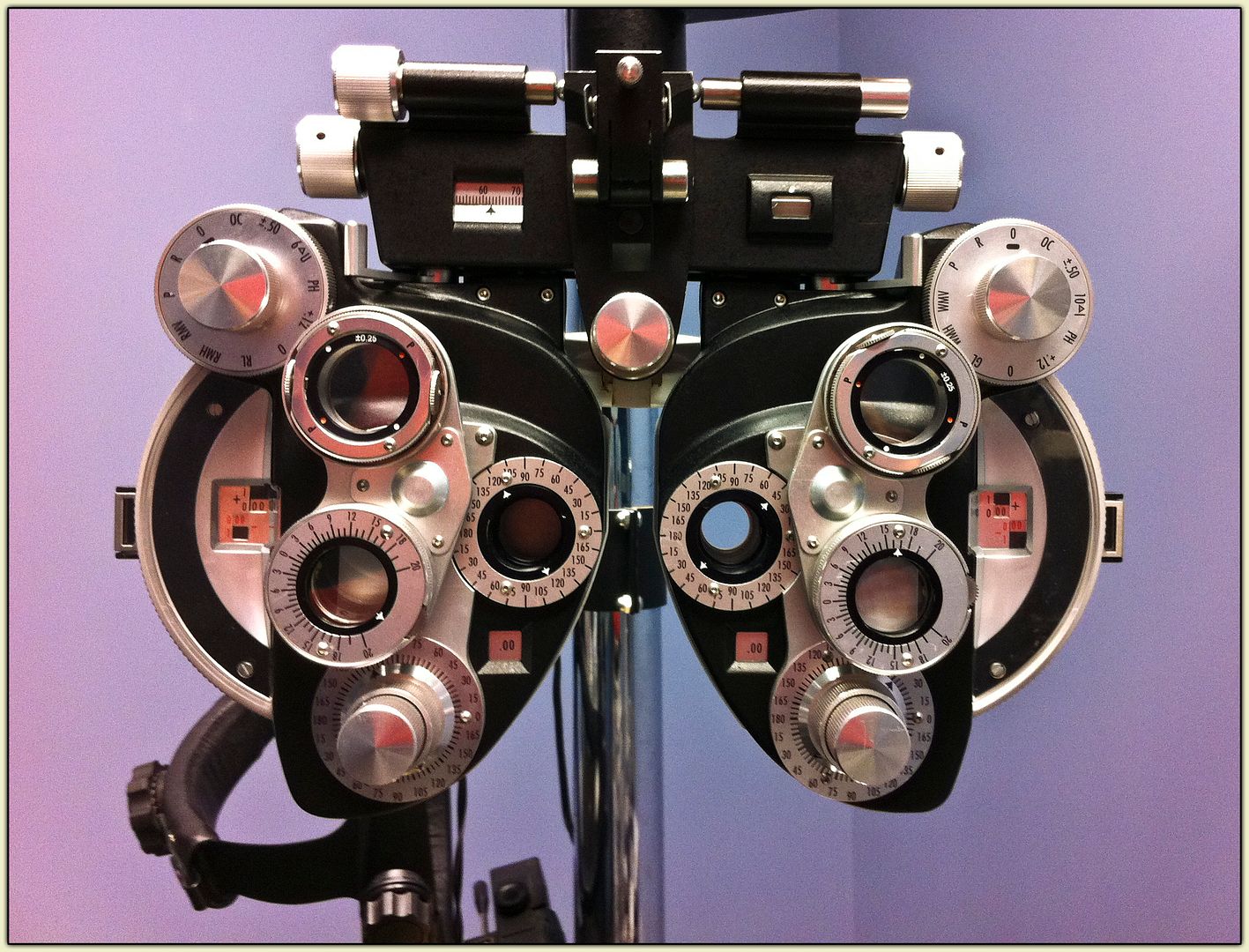 The Great Big Googly Eye Testing Device.
Today I paid yet another visit to the Eye-Croaker... but for once I didn't mind going. This was for my regular periodic checkup, not for dealing with another bout of iritis. Which meant I got both eyes dilated, not just the left one... leaving me looking like one of those big-eyed puppies in the Cheesy Art section of Wal-Mart.
I also got to look through Mister Googly, the Great Big Googly Eye Testing Device pictured above, to have my refraction checked. It's a procedure that hasn't changed much in the 47-odd years since I first visited my hometown optometrist to get my first pair of spectacles. "What looks clearer, A or B? This way, or that way? One, or two?" It has always fascinated me how that machine, packed with lenses and dials, can zero in on a lens prescription that gives me 20:20 vision despite the fact that my unaided vision sucks rocks.
Good news: no significant change in my prescription. Yay!
Bad news: There's a cataract forming in my left eye, probably as a result of the steroid therapy used to treat my iritis. Fortunately, it has had no effect on my vision so far; when and if it eventually does, I'll deal with it.
Now my main task will be to avoid being out of doors without dark sunglasses.